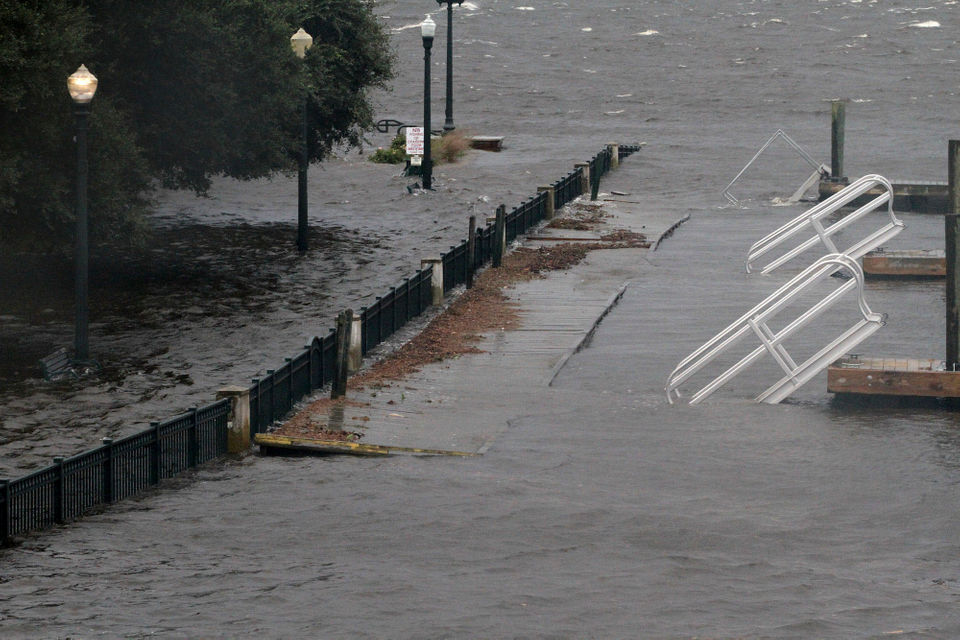 A number of people have already died from the conditions related to Hurricane Florence, which is currently impacting the Carolinas. As of early Saturday morning, the death toll had reached five.

Authorities report that more than 775,000 people are without power and while the storm continues to downgrade – now at a tropical storm – the rain continues with winds upward of 70mph. Officials have also warned that up to 50 inches of rain couldlead to catastrophic flooding into next week and now there is a threat of landslides, according to The Guardian.
The Guardian also reported that the five deaths have included "a mother and infant killed when a tree collapsed on their house, a woman who died of a heart attack and a man who was electrocuted."
The concern over the toxic waste sites remains and the Associated Press reported Friday:
As Tropical Storm Florence spins inland, environmental regulators are monitoring more than three dozen toxic waste sites in the storm's path, as well as scores of low-lying water- and sewage-treatment plants at risk of flooding.
EPA spokesman John Konkus said the agency is listening for any word of oil or hazardous substance spills from first responders, media reports and state and local emergency command posts. He said federal on-scene coordinators and equipment stand ready to deploy if needed.
President Trump is expected to visit Florence next week.