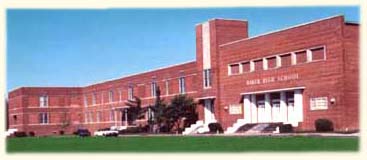 I can only surmise that James A. "Bubba" Ball is the greatest 96-year-old athlete who ever came out of Bessemer, Ala.

If you know Bubba, you know what I mean.
If you don't know Bubba, you should.
He's one of the all-time great high school coaches to ever wear a whistle around his neck here or anywhere. He won around 800 basketball games and at old Baker High he won state championships in 1954 and 1956 (and it probably should have been three in a row.)ß
But there's more to Bubba than ball games and scoreboards.
He is a world-class character and major league storyteller. He's charmingly cocky and adorably confident. Even the coaches that he defeated admired him and remember him.
Bubba turned 96 years old this week and he received best wishes from former ball players, fellow coaches, the barber who keeps him looking young and even a basketball referee that he used to torment.
He has lived in Columbus, Ga. since 1951. That summer he was a player-manager for the Class D baseball team in Headland, Ala. He was never a slugging outfielder, but he hit .314 and made the all-star team.
As his seven-year career in minor league baseball ended, he became a teacher and coach at Baker High, a school on the south side of Columbus that educated young people from Baker Village and Army brats from Fort Benning.
The athletic department Bubba helped build was s proud foundation for an alumni base that will never forget their old school. Even today, long after their schoolhouse was demolished, aging grads regularly gather and when of their own passes away, they mourn like it was yesterday.
The schoolhouse was demolished in 1981 but its spirit still thrives. He has become the spirit behind the Lions and when Baker High grads assemble, surely there will be stories told of Bubba Ball — and many of them are true.
Yes, during his long career he was at various times a head coach in basketball, baseball and football.
Yes, he adapted the shuffle offense to suit his style and along the way shared his secrets with Coach Joel Eaves at Auburn who used it to win an SEC title.
Yes, he was a crafty tennis player who for years outfoxed younger opponents on the court.
Yes, he could take teams of boys from the wrong side of Columbus and dominate teams from all over the state.
Yes, he coached men's basketball at Gainesville Junior College, where he married his present wife Debbie in 1978.
Yes, he came back to Columbus in 1978 to start the athletic program at brand-new Shaw High School. He was the head football coach and he hired Jimmy Lee — one of his greatest players at Baker — to be head basketball coach.
Yes, Bubba and Debbie celebrated the births of sons Alex and Austin when he was around 70 years old.
Yes, his wife Debbie was the first woman to be athletic director at a Muscogee County school.
Yes, Bubba is the head of a clan whose family business is coaching. The family includes Bubba, Debbie and her son Dusty Perdue of Glenwood School in Phenix City. Together they have recorded 2,000 victories in basketball alone. (And Bubba would want me to remind you that 800 of those wins are his.)
Yes, Bubba, Debbie and Dusty are deserving members of various coaching halls of fame.
Yes, he will stretch the truth but the truth about Bubba is as fascinating as the legend that surrounds him.
Yes, he may be the greatest coach in the history of local high school sports and certainly the most colorful.
James A. "Bubba" Ball has always said matter of factly, he was the greatest athlete ever to come out of Bessemer, Ala. You might remember that one Vincent Edward "Bo" Jackson also left Bessemer to conquer the world.
Bubba versus Bo. Who's No. 1?
I think I know which one Bubba would choose. Even at the age of 96.