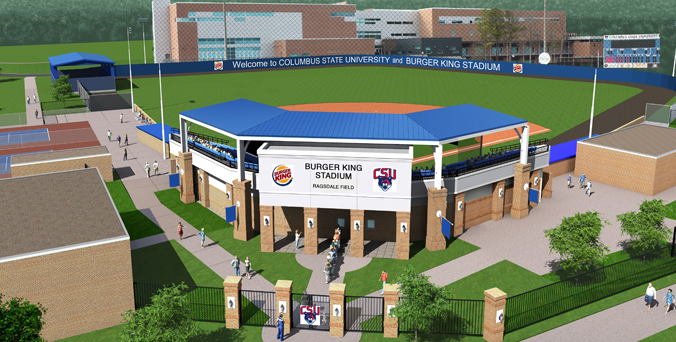 Kolton Ingram's Friday night gem set the stage for the weekend as fifth-ranked Columbus State University blanked Lander University 7-0 in the opener of a three-game series at Burger King Stadium at Ragsdale Field.
It was the Cougars 13th straight victory and pushed their season record to 19-2 and a perfect 6-0 mark in the Peach Belt Conference.
Ingram nearly pitched his way into the record books by hurling seven innings of hitless baseball with only two walks. The southpaw hurler struck out the lead-off hitter in the eighth before the next batter rolled a soft ground ball up the middle that ended the no-hit bid. Ingram (6-0) finished with eight shutout innings and matched his career high with 15 strikeouts.
"Kolton was unhittable tonight," head coach Greg Appleton said. "He had a great breaking ball going and gained command of his fastball as the game went along and Lander couldn't hit it."
Cougar bats heated up in the third inning. Back-to-back singles from Turner Vincent and Drew Webb started the frame, and Garrett Kirkwood's double opened the scoringl. Mason McClellan's groundout brought the second run across the plate.
Robert Brooks added to the Cougar lead as he led off the sixth with his fifth home run of the season.
CSU kept the bats rolling in the seventh, putting three more runs on the board. McClellan singled sharply through the middle to score a run and Brooks scored two with a bases loaded single. Drew Webb closed the scoring with a towering shot over the left field wall for his first long ball of the season.
McClellan had a 3-for-4 night at the plate, driving in a pair, while Brooks was 2-for-4 with three RBIs