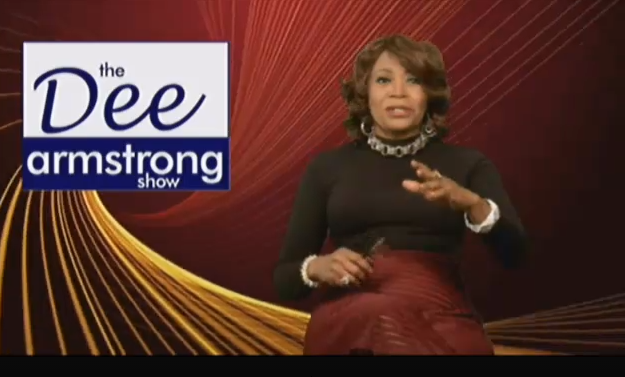 Dee Armstrong has been delivering the news on local television for a long time, but nearly two weeks ago she became the news — and the reporting that followed has raised ethical questions that should be addressed.

What happened to Dee recently moved from traditional news outlets to social media. It quickly became what contemporary culture popularly refers to as "viral." Most of the comments expressed warm love for the veteran anchor.
Hundreds and hundreds of people posted angry comments about how the popular news personality has been mistreated in the aftermath of this dispute. Angry allegations were made. Some of them don't deserve to be repeated. Some of them need to be discussed.
We'll start on the morning of March 15.
Desiree Armstrong Perez — her real name — was at home with her family. Around 4:17 a.m., there was a physical altercation between the veteran TV personality and Ronie Perez, her adult son. The mother of five called police to have her son removed from her home, but she was eventually arrested and charged with simple battery family violence after allegedly punching him in the face. She was not reportedly injured.
This is not the ethical matter that I mentioned earlier. I know nothing about the details behind this sad incident, or who was to blame. That is something for the law to consider. What happened next moves into my arena.
Because a police report was filed, an incident between mother and son became public record. Because it showed up in daily police reports, it became news. It was reported by WRBL-TV and the Ledger-Enquirer, among others.
People have asked why. First there's her profession.
Dee Armstrong started at WDAK radio news in 1977, when she was still in high school. She quickly became a weekend anchor on WRBL-TV and later moved to WTVM-TV. Twenty-two years on Channel 9 established Dee as one of the area's most recognizable broadcasters.
After being out of the media business for a short time, she moved to WLTZ-TV in 2010. For the past eight years, she has been the host of The Dee Armstrong Show — a daily news magazine show — and an anchor on the Channel 38 news.
Without a doubt, she is a public figure. That's important, for many people posting on social media wondered why the local media considered this news.
As someone who has spent many years in that same profession, I have always known that if I did something stupid and found myself with handcuffs on my wrists sitting in the back of a squad car, I knew I would be front-page news.
That same rule should be in effect for other media figures. Like it or not, this goes with the territory. As a person who has been in the news business so long, I believe Dee Armstrong would tell you the same thing.
Here's where the story goes in other directions.
We now know that Dee has for some time suffered from Alopecia Areata. Until now, I knew nothing about this disease. Here's how www.webmd.com describes this incurable malady that attacks men and women of varying ages:
Alopecia areata is a type of hair loss that occurs when your immune system mistakenly attacks hair follicles ,which is where hair growth begins. The damage to the follicle is usually not permanent. Experts do not know why the immune system attacks the follicles. Alopecia areata is most common in people younger than 20, but children and adults of any age may be affected. Women and men are affected equally.
Along the way, Dee privately decided to shave her head and to cover her self-imposed baldness with a variety of wigs. This was her personal decision and her own business — not her viewers.
At 4:17 a.m. on the night in question, we don't know the circumstances. Had she been sleeping? Had she taken off her wig before going to bed? Could it have been knocked off her head during the conflict?
We don't know.
What we do know is that at the Columbus Police Department a routine mugshot of Dee Armstrong was taken and that she was not wearing her wig.
Now we get to the issue at hand.
That police photograph of Dee was published in the Ledger-Enquirer to compliment a simple police news story written about the altercation in her home. The same image was used in a broadcast report on WRBL-TV.
Why was that photo used when scores of others must have been available? It is unlikely that anyone knew about the Alopecia or what that disease entails. What should have been obvious was that the unusual aspects of this photograph would probably embarrass the subject.
Protecting the subject of a news story is not the job of any reporter or someone in authority. But other questions should have been considered:
Did this mugshot improve or advance the story?

Did the photo help tell the story?

Was Alopecia part of the incident?

Was baldness part of the story or the incident?
Whatever the outcome, such questions should have been discussed before that particular photo was published. Not because she's a newsperson or a public figure but because she's a human being. Maybe another image could have been used or maybe the story would have been just as effective without any picture at all.
Dee Armsrong returned to the airways this week. Before going back on her show, she told her side of the situation on Facebook Live. She said she intended to talk about Alopecia and her decision to go bald on her own terms and on her own schedule.
"I was eventually going to," she said. "But they made sure I'm going to talk about it now."
We'll never know if she would have done that, but with her doctor as her special guest, she did talk about the disease and the decision to go public with her mugshot when she returned to her show on Channel 38 on March 22.
I'm not suggesting anyone was out to get Dee Armstrong or to throw stones at the TV station for which she works. This wasn't about competition for, to be honest, Channel 38 lags behind the newspaper and the other outlets in the local marketplace.
Whatever the case, it has stirred up the troops on social media like no other local news story has before.