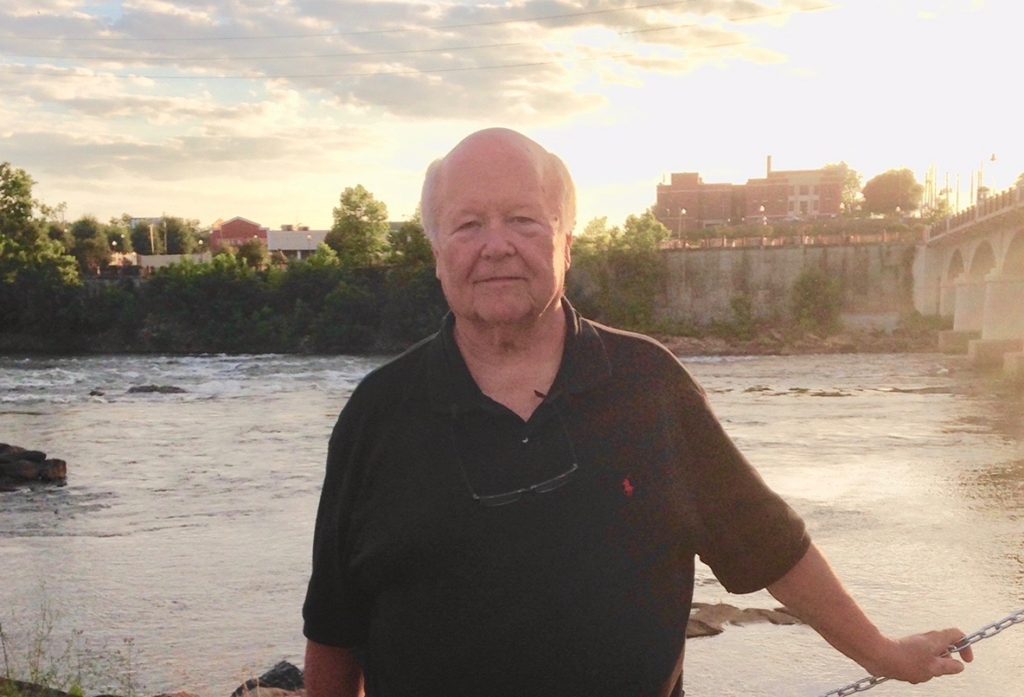 It isn't something that you would take along to read at the beach for there's nothing colorful, sexy or entertaining about campaign disclosure forms. But as May 22 draws near if you can wade through such documents you'll learn many things — personally and politically — about the candidates who are on the ballot during the 2018 season.

Local candidates file their required paperwork with the Muscogee Board of Elections and Registration and that office posts regular reports on its website. Click here and you can find out about the gaggle of candidates running for mayor, Columbus Council, the Muscogee County School Board and others.
Not every candidate has turned in campaign financial reports but with election day (May 22) hardly a month away it appears that raising money is not as easy as hammering a campaign sign into someone's front yard.
It is a crowded ballot. Thirty different candidates for mayor, council and school board are on the streets looking for voters and donors. Six people are running for mayor and three other citywide races are on the ballot making it that much more difficult for the district candidates to raise cash. (On the state side, there are also wide-open races for two local legislative seats — ones being vacated by Rep John Pezold and Sen. Josh McKoon.
The shortage of generous donors is bore out by financial reports filed around the first of April.
Skip Henderson, an early favorite in the mayor's race, is a veteran of several citywide races after serving 21 years in an at-large council seat. He has five opponents and only Zeph Baker has ever had to raise this much money before. But as of the first of April, Henderson had only reported $63,900 in donations, anchored by lobbyist and former legislator Pete Robinson who gave him the maximum $2,600.
In comparison, current Mayor Teresa Tomlinson raised nearly $250,000 in her 2013 race. In 2002, candidates Jim Wetherington, Bob Poydasheff and Jed G. Harris Jr., collectively raised nearly $395,000. In 1994, future Mayor Bobby Peters raised around $70,000 in his defeat of Bob Poydasheff who raised $60,000.
The liveliest race in the earliest days of this campaign season may be the three way fight for the District 10 at-large seat being vacated by Henderson. Three candidates want that job: Retired Army Col. John House is a former Congressional candidate; Tollie Strode Jr., has helped manage citywide campaigns for two mayoral candidates; Greater Columbus Chamber of Commerce official Amy Askew Bryan is making her political debut.
This busy trio of candidates has reported campaign donations of a combined $36,000. House has raised $15,503, Strode has raised $12,761 and Bryan reports  $7,565. Their support comes from a variety of directions:
• House is drawing support from former officials at the National Infantry Museum and Soldier Center, including Ben Williams, and Greg Camp. Businessmen John Thayer and Gardiner Garrard Jr. have also written checks.
• Strode's donors former Columbus Mayor Jim Wetherington, former mayoral candidates Colin Martin and Hal Kirven, Marshall Greg Countryman and former Muscogee County Sheriff John Darr.
• Bryan is supported by names familiar in business and the chamber, including Jason Alexander, Russell Carreker, Audrey Tillman, Leah Braxton, Mat Swift, Gary Jones, Billy Blanchard, Christopher Woodruff and Paul Kilpatrick.
In the mayor's race, Henderson is running a typically low-key race. With 21 years on council and several terms chairing the budget committee, he is well connected in the business and banking community. His list of supporters includes Brad Turner, Jack Key III, Tracy Sayers, attorneys Joel Wooten and Charles Gower, former city manager Carmen Cavezza and a number of key executives at the Synovus Financial Corp. led Chairman and CEO Kessel Stelling.
Henderson's best-known opponent, Zeph Baker, did not enter the race until the final day of qualifying. Since then, he has been busy dealing with questions of his residency. Charles Roberts, the only mayoral candidate to file a financial report other than Henderson, revealed only two donors for $132.84, along with a self-donation of $650.
Five seats are open on the Muscogee County School Board and each one is drawing attention.
At the top of the list is incumbent Kia Chambers, the panel's only at-large member and the current chair person. She is being challenged by newcomer Tony McCool. Chambers reports donations of a healthy $18,489.11. Her supporters include Friends of John Pezold, McDonald's Tracy Sayers and Greg Countryman.
In District 2, incumbent John Thomas is not seeking re-election and three candidates want the job: Bart Steed, a small businessman who sought the spot four years ago; former high school science and math teacher Mike Edmondson; and political newcomer and PTO activist Cheryl McCraine.
Steed reports donations of $10,150, including a self-loan of $5,000 and $1,000 donations from both Cavezza and Burger-King executive Todd Schuster. McCraine has raised $1,492 headed by a $200 donation from Thomas, her predecessor. Thomas has also endorsed the first-time candidate.
A race that bears watching is in District 6 where veteran incumbent Naomi Buckner is challenged by former Air Force non-commissioned officer Toyia Tucker. Buckner is practically self-funding her campaign. She has reported $2,016.67 in donations with $1,561,96 coming out of her own pocket. It's the same situation for Tucker who reports $2,660, with $2,000 of that coming from her grandfather, Louis Frank Tompkins of Macon. He is a native of Columbus and a graduate of Spencer High who is a retired educator and alderman in Macon.
An interesting race continues to fester in District 8 where retired physician and school board chairman Philip Schley is challenging political firecracker Frank Myers. Myers and Thomas first said they weren't running again but Myers later changed his mind. He has filed an affidavit that says he does not intend to accept more than $2,500 in campaign donations.
Myers is on the streets around the district knocking on doors and flooding neighborhoods with yard signs that he is personally installing. Schley, 85, is running a stealth campaign in which he is making few appearances. He has raised $11,300 with $6,500 of it coming from a quartet of high-power businessmen: Jim Blanchard, Gardiner Garrard, Steve Butler, Jack Goldfrank and Paul Amos.
Below is an unofficial list of local candidates on the May 22 ballot:
MAYOR OF COLUMBUS
Danny Arencibia
Zeph Baker
Beth Harris
Berry "Skip" Henderson
Charles Roberts
Winfred Shipman Jr.
COLUMBUS COUNCIL
District 1
Jerry "Pops" Barnes (i)
Gregory Blue
District 3
Bruce Huff (i)
Juanita Upshaw
District 5
Charmaine Crabb
District 7
Siavosh Etemadi
Jeremy Hobbs
Evelyn "Mimi" Woodson (i)
District 9 At-Large
Regina Liparoto
Judy Thomas (i)
District 10 At-Large
Amy Askew Bryan
John House
Tollie Strode Jr.
MUSCOGEE COUNTY SCHOOL BOARD
District 2
Mike Edmondson
Cheryl McCraine
John "Bart" Steed
District 4
Naomi Buckner (i)
Toyia Tucker
District 6
Mark Cantrell (i)
Eddie Obleton
District 8
Frank Myers (i)
Dr. Philip Schley
At-Large
Kia Chambers (i)
Tony McCool