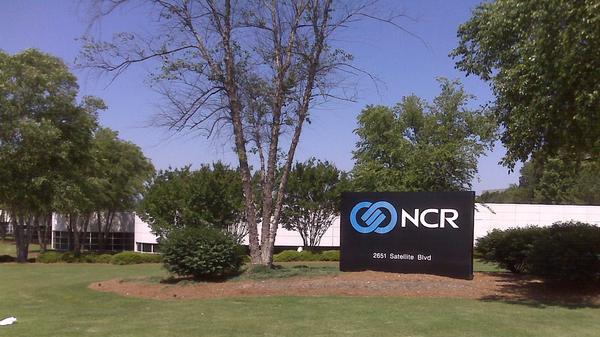 Between now and the inauguration of a new mayor in January 2019, Columbus faces the loss of around 1,000 jobs.
And if  you drive around town, you also notice a growing list of recently vacated Big Box retail spaces: Two former K-Mart locations. Storefronts that used to house HH Gregg and Sears Roebuck — soon to be joined by former locations of Toys R Us and Babies R Us, and a former Winn Dixie supermarket.
This doesn't count the building that once housed BlueCross Blue Shield and two manufacturing centers in Muscogee Technology Park and Corporate Ride where NCR assembled Automatic Teller Machines and other service related equipment.
NCR is on everyone's mind right now because of the unexpected announcement this week that a manufacturer that opened here just nine years ago will be closing by October. This will put around 1,000 people out of work — 360 fulltime employees and 679 temporary workers.
What should be done between now and October?
Mayoral candidate Skip Henderson, who helped prepare more than 10 city budgets in his 21 years on Columbus Council, is one of six candidates on the May 22 ballot.
(Early voting begins on April 30.)
Henderson hopes the Mayor-Elect — whoever that is —will be drawn into anticipated discussion groups about economic and workforce development that should be put together soon.
"These issues will be challenges for the current administration and the one that follows in 2019," he said in a Wednesday interview.
Henderson the candidate knew nothing in advance about what was going on behind the scenes at NCR but assumes that officials at the Greater Columbus Chamber of Commerce were aware of what was about to happen.
"We have to drill down and see if there is some connectivity at the root of the decisions being made about manufacturing and the retail closings," he said.
Economic Development takes time to bear fruit but a sudden growth in unemployment must be faced immediately. Henderson called for workforce development that involves programs at Columbus State University and Columbus Technical College.
"We have to make sure these people losing their jobs have marketable skills. That has to be done soon," he said.
The loss of nearly 1,000 jobs is mitigated somewhat by an announcement that InComm, a financial technology company located at Brookstone Centre, will be adding 55 employees as part of its $20 million expansion in Georgia. The company currently employs around 100 people in Columbus.
As a former budget chair on council, Henderson knows the potential hits these decisions will have on the Consolidated Government's annual budget — a process now in its early stages. "We know we can't cut our way to prosperity," he said. "We have got to find ways to raise our tax digest and we have to create new opportunities for our people."
The millennial generation should be engaged in this process, he said. "The government must ask young people what kind of marketplace we need to have in the future."
Henderson is one of six candidates seeking the mayor's post now held by two-term Mayor Teresa Tomlinson, who cannot run for reelection.
Other candidates are Danny Arencibia, a finance manager at a local car dealership; Zeph Baker, a former candidate for mayor, the House of Representatives and Columbus Council; Beth Harris, a former member of the Muscogee County School Board; Charles Roberts, a TSYS operations manager; and political newcomer Winfred Shipman Jr.