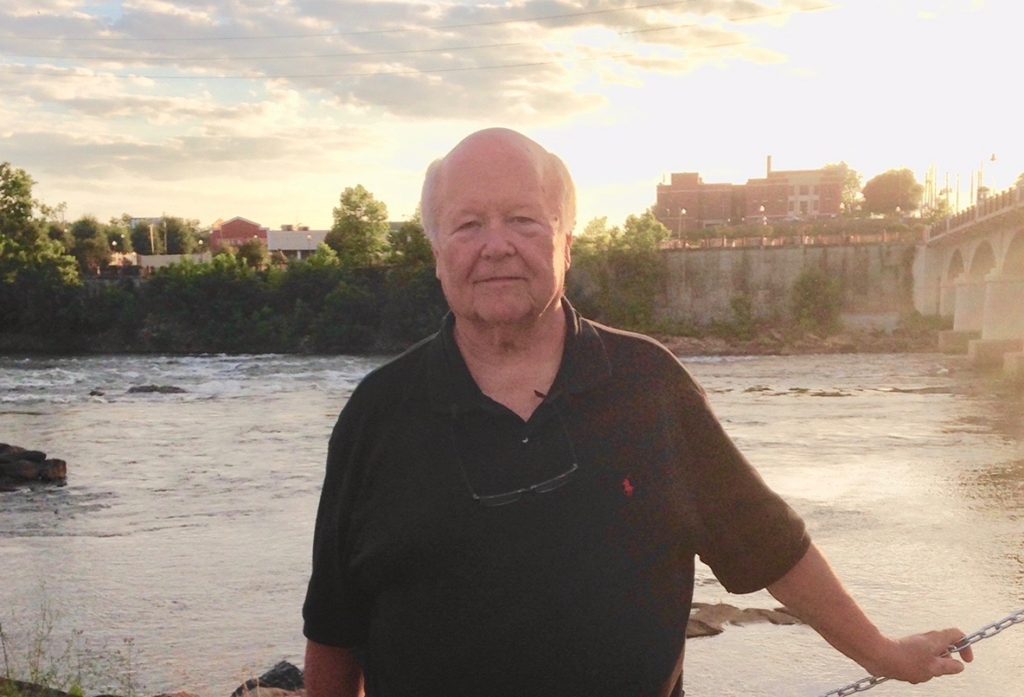 Votes for mayor were cast, counted and confirmed on and after the election of May 22, but for the seven months that have followed the balloting all the people of Columbus have to show for their efforts is a lame duck mayor and a mayor-elect. They'll have to wait until early January next year before the city's 70th mayor moves into office.

Strange isn't it?
Neighborhoods all over town this spring were decorated with tacky yard signs. Forums featuring six eclectic mayoral candidates were regular events. Mailboxes overflowed with slick campaign mailers. Expensive billboards were hanging above busy intersections and on a daily basis candidates took up time and space on Facebook and other forms of digital media.
Registered voters made their decisions on Election Day, but two-term Mayor Teresa Tomlinson won't have to pass her eight-year-old baton to her successor, Skip Henderson, until after the Bang Bang Lady is sold out of New Year's Eve fireworks.
Why do we have to wait so long?
First off, why were elections scheduled before the calendar year was half over? Despite the crowd of candidates, no runoff was required in the mayor's race so Henderson and the 13,495 people who voted for him will have to wait more than 224 days before their favorite candidate finally takes the oath of office.
This brings back memories of the 1994 mayor's race when Bobby Peters outdistanced a long list of five viable opponents that included future Mayor Bob Poydasheff, future Federal Magistrate Stephen Hyles and former NAACP President Leonard Leavell. There was no reason to wait.
Peters not only won. Amazingly, he managed to win the whole thing decisively without the threat of a runoff. The popular council member won in 38 of the county's 39 precincts and he lost to Poydasheff in Brookstone by only 15 votes. He attracted 15,316 votes at a time when 67,093 people were registered.
Henderson — like Peters a veteran member of Columbus Council — has yet to earn comparisons to the current Superior Court judge as a gifted and popular campaigner, but he did capture 56.3 of the votes in a crowded race that everyone assumed was racing toward a final match-up in July between the two top vote-getters — probably Henderson and frequent campaigner Zeph Baker.
A major difference between the two elections for mayor is that the 1994 election was held on July 19 — compared to the 2018 campaign held on May 22. If Peters had been forced into a runoff as everyone predicted, the Mano A Mano election would have come on Aug. 9, around four months before the new mayor's official inauguration.
That wait makes much more sense than the marathon we're suffering through this year.
Over the past 24 years, mayoral elections have bounced all over the calendar:
1994 — Bobby Peters was elected on July 19
1998 — Peters was reelected on July 21
2002 — Bob Poydasheff was elected on Aug. 20
2006 — Jim Wetherington was elected on Nov. 7
2010 — Teresa Tomlinson was elected on Nov. 2
2014 — Tomlinson was reelected on May 20
2018 — Skip Henderson was elected on May 22
The move away from November was to avoid what some people have labeled "ballot fatigue." Elections in the fall — especially if it's a year when we're electing a president — get cumbersome. When there are lists of constitutional amendments and other referendums at stake, the ballot can be as long as two pages. By the time voters get to the end of such a ballot, a who-cares attitude often develops. But the trade-off is that a higher percentage of voters helps select the mayor.
In 2002, with three familiar candidates on the ballot, 27,197 people cast votes for mayor. In the first round, Poydasheff garnered 11,504 votes, future state Rep. Richard Smith had 9,480 votes and former state legislator Jed Harris had 6,213 votes. Poydasheff captured the runoff over Smith with 53 percent of the final tally to his opponent's 47 percent.
This year, 126,052 people were eligible to vote but only 109,165 people bothered to register. Despite a lively, sometimes rowdy campaign, Henderson was elected by a large minority of those who were eligible to vote. Only 12.4 percent of those registered showed up to vote in a city where six candidates were using both traditional and modern campaign tactics.
And then the wait began.
By law, Tomlinson, the sitting mayor, couldn't run for a third term and since the election in May her power and influence has begun to diminish. Henderson ran an effective campaign and emerged from the election in May with momentum and promise. Then he went back to his real estate office.
There were many things that the mayor-elect could be doing. He is busy studying Tomlinson's budget, mulling personnel issues and making plans for his new administration. But why he does he have to wait that many months to take the simple oath of office? Henderson's momentum is waning and so are people's patience.
There are certainly reasons not to schedule the mayoral campaign and other local political races during the busy season in November. But there are also valid reasons to have the vote held later in the summer. If local officials should agree to make such a change, the final call would have to come from the Muscogee County Legislative Delegation in Atlanta. So start the discussion soon, please.
Don't wait. We've done enough of that already.