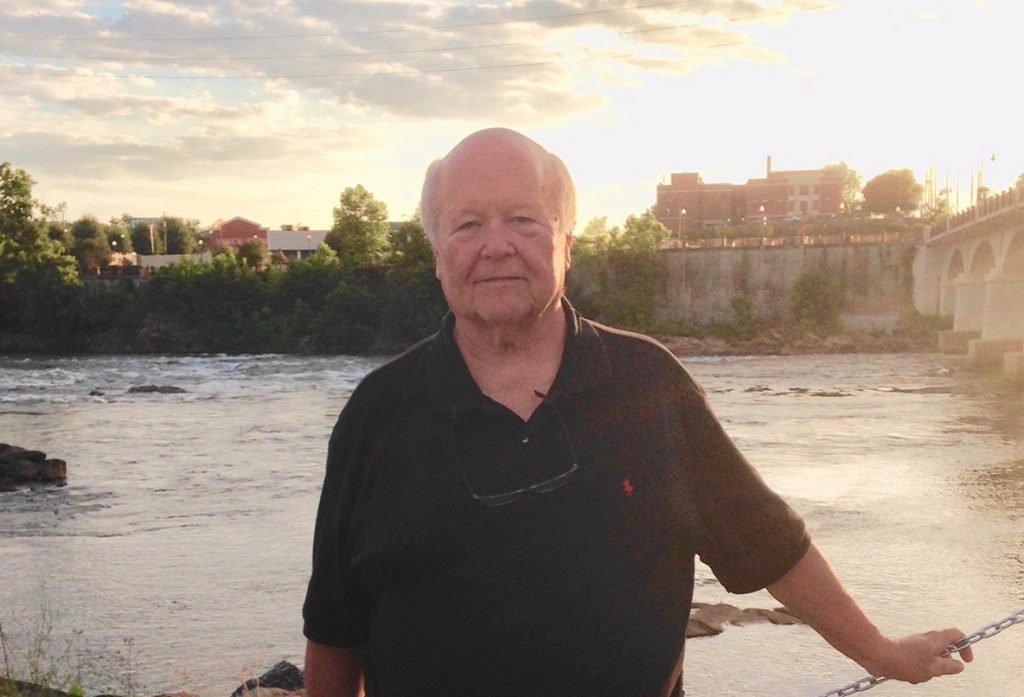 Using local telephone directories as his primary text, Brother Charles delivered the same demonstrative message all over rural Georgia. At every stop, his rousing sermon was a come-to-Jesus lecture on how badly outlying areas of the state needed family physicians.

Charles H. Jones was a vital part of a Traveling Road Show that took to the back roads in 1979 to support state funding for a new medical school at Mercer University.
Jones and his band of Merry Men were telling a story then that leaders in Columbus should be considering as they shop for help from the state in establishing a full-fledged medical school in this part of Georgia.
Nearby areas are still in dire need of affordable health care — treatments they should not have to travel so far to find. These rural people need and deserve trained doctors who went to medical school with a caring heart, intending to go where the needs are — not where the tall buildings are.
Like Columbus today, Macon needed help under the Gold Dome in Atlanta. To get the attention of Georgia Legislators, Mercer organized a broad-based traveling team largely comprised of highly educated college administrators who weren't used to working without a net. At every stop, Dr. Kirby Godsey, the president of Mercer University, would speak first. He was new to the group. He came aboard that year, succeeding the legendary Dr. Rufus Harris.
Folks with Mercer stickers on their car windows and diplomas on their walls greeted them. There were Baptist preachers from the McAfee School of Theology. Pharmacists who filled their first prescriptions on campus were in the crowd. Attorneys that studied at the Walter F. George School of Law were out in force along with other loyal alums.
Guests of honor were members of the Georgia General Assembly. Most of them knew why they were there. Godsey and his team would soon be asking for their votes in favor of allocating state funds to establish a medical school at this private institution in the heart of Macon.
The cleanup hitter was always Jones, a small but dynamic businessman who went to college in Athens, not Macon. He was the impetus behind the original push for a med school and could that little guy push. He had to cajole some administrators and professors to get involved and he was confident he could do the same all over small town Georgia.
Johnny Mitchell, a Marine turned capitol lobbyist, was part of the group. Years ago, he described how Jones worked his magic. "He would memorize the local phone book and then tell them what they had and what they didn't have. By the time he got up to speak, he would know more about that town then the people who lived there."
Jones died in 2009, living long enough to see his dream of a medical school at Mercer University fulfilled. In 1996, a clinical partnership was established with hospitals in Savannah and a full four-year MD program opened there in 2008.
Listen to how Charles Jones delivered the message, mixing humor with fact.
"You know how many veterinarians you have in this town? You've got five. Know how many druggists? You have three. Know how many lawyers there are? Seven. Know how many family doctors there are practicing medicine here? None! Who's more important, your family pet or your own little child? If I come back to Georgia after I die, I want to come back as a dog, 'cause we take better care of them than we do each other."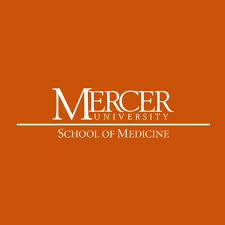 Build a med school that graduated Georgians who wanted to treat other Georgians — even ones who lived far away from interstate highways, urged Jones. Emory University and the Medical College of Georgia were ignoring those Georgians, he said.
Jones could be crude: "I refuse to be sidetracked. I'm not going to allow any studies, any stories in the newspaper, or any politicians stop us — not  even the governor. Come hell or high water, by God, this is the right thing to do … I am not going to sleep until — dammit — that school is built."
Strong words, but in hardball politics such passion is needed.
A year after Jones death, Mercer started sending third and fourth-year med students to Savannah for training. By 2012, they established a presence in Columbus and started sending third and fourth-year medical students to train with physicians in Columbus as part of their clinical studies. Today those students study at Piedmont Columbus Regional and St. Francis hospitals.
Now, to keep pace with statewide needs, the Columbus campus needs to expand its reach — and that won't be cheap. Expensive or not, it must be done. A campaign similar to the one used statewide should be replicated so a four-year MD program that will meet the needs of potential med students in West Georgia can become a reality.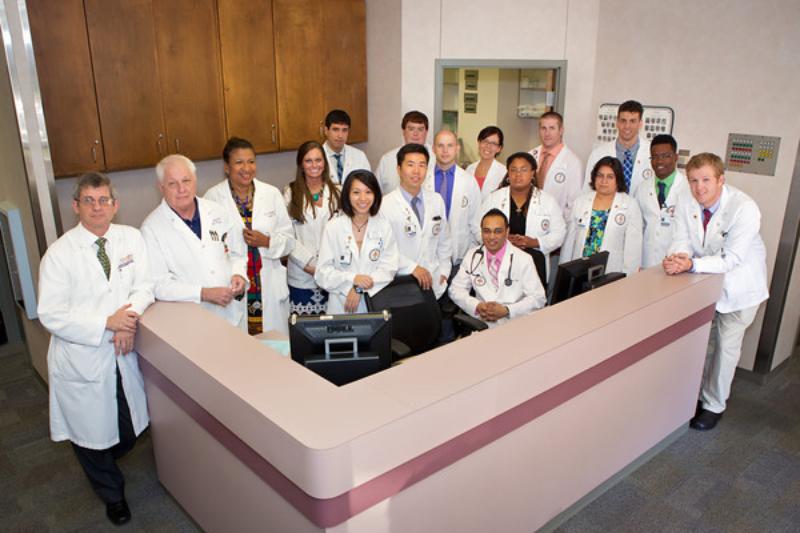 For some time, local leaders and Mercer officials have been discussing such a med school in Columbus knowing that the 60 physicians that have studied here are not enough. A four-year program would allow an expansion to between 160 and 240 Georgia high school graduates to enroll.
Someone gave unfounded advice to take the med school campaign to the Georgia General Assembly in time for a special session that was scheduled for Nov. 13. The session was called by Gov. Nathan Deal to deal with cleanup costs from Hurricane Michael. When the administration saw the $9.3 million cost of a med school in Columbus and another project in Paulding County, the governor balked.
Deal asked legislators to withdraw both requests in November in lieu of serious consideration at the 2019 regular session that begins in January. "Both projects are worthwhile," the governor said, "and they have local support."
The delay will be helpful in many ways. It has given time to build support. That was evident on Dec. 4 when Columbus Council adopted a resolution supporting the med school. With the unanimous vote came a pledge to consider an annual appropriation of $100,000 for the next five budget cycles.
In advance of the 2019 Legislature, supporters have time to organize a grass roots approach similar to the one launched in Mercer's original campaign for its medical school.
Instead of hollow voices in empty suits, bring together a consortium of voices. Involve people from the affected rural areas, ones who can provide first-hand input about the need for physicians. Enlist help from the medical community and from young men and women who have graduated from Mercer and spent time at the Columbus campus.
Take this campaign into neighboring rural communities so locals can feel they will be part of the effort and part of the new Mercer medical campus in Columbus. The original legislative effort involved a unexpected partnership between Mercer and Morehouse, which was also lobbying for a school of medicine.
Rep Calvin Smyre of Columbus now sits on the Morehouse School of Medicine Board of Trustees along with several members of the local medical community.  Keep these important supporters informed. Forging a connection between the two camps might again be helpful.
Finally, once it is organized, take the movement to Atlanta and the state capitol so state leaders can see that this part of Georgia is truly unified. Such a plan is needed because this is not a one-time request.
Looking back on that original effort, Mercer University put together several components that helped lobby state officials. Under the constraints of time we need to do the same. And if in the process we can uncover a man or woman who speaks with the blunt passion and unwavering conviction of a Charles H. Jones, all the better.
A RESOLUTION FROM COLUMBUS COUNCIL

WHEREAS, in February 2012, a partnership was formed between Mercer University School of Medicine, Columbus Regional Health, and St. Francis Hospital to establish a clinical campus in Columbus. The goal of this partnership was to, in time, bring a full four-year medical school campus to Columbus; and,
WHEREAS, to date, more than 80 Mercer Medical students have trained in Columbus hospitals. As of May 2018, the Columbus Campus has graduated more than 60 physicians to help meet the health care needs of Georgia; and,
WHEREAS, Columbus is ideally suited to be the home of Mercer's next four-year medical school campus; and,
WHEREAS, the Mercer Medical School Columbus campus student population currently educates approximately 28 medical students. With the expansion, it will increase to 160 and is projected to grow to 240 students; and,
WHEREAS, Mercer Medical School accepts only Georgia residents. To date, more than 60 percent of all Mercer graduates remain in the state to practice, regardless of where they complete their residency. More than 80 percent stay in state if they complete their residency in Georgia. Investments in medical education will bolster physician recruitment efforts while creating "home grown" physicians with a high likelihood of staying in Columbus after their training; and,
WHEREAS, the Rural Medical Scholars Program, funded by an endowment, pays from 80-100 percent of tuition costs if the student, after graduation, commits to practice for at least four years in under-served rural areas of Georgia; and,
WHEREAS, each Georgia physician contributes, on average, $2.5 million in total economic impact and, on average, directly supports 10.8 jobs; and,
WHEREAS, aside from bringing high paying jobs to the region in the form of additional physicians, the Mercer expansion will introduce additional research opportunities, grant funding, and scientific partnerships to the region; and,
WHEREAS, this Council will consider an annual appropriation of $100,000 for the next five budget cycles toward this project.
NOW, THEREFORE, THE COUNCIL OF COLUMBUS, GEORGIA HEREBY RESOLVES:
We hereby express our support for the establishment of a Mercer University four-year medical school campus in Columbus, Georgia. Let a copy of this resolution be forwarded to the Greater Columbus Chamber of Commerce and the Columbus Economic Development Corporation.