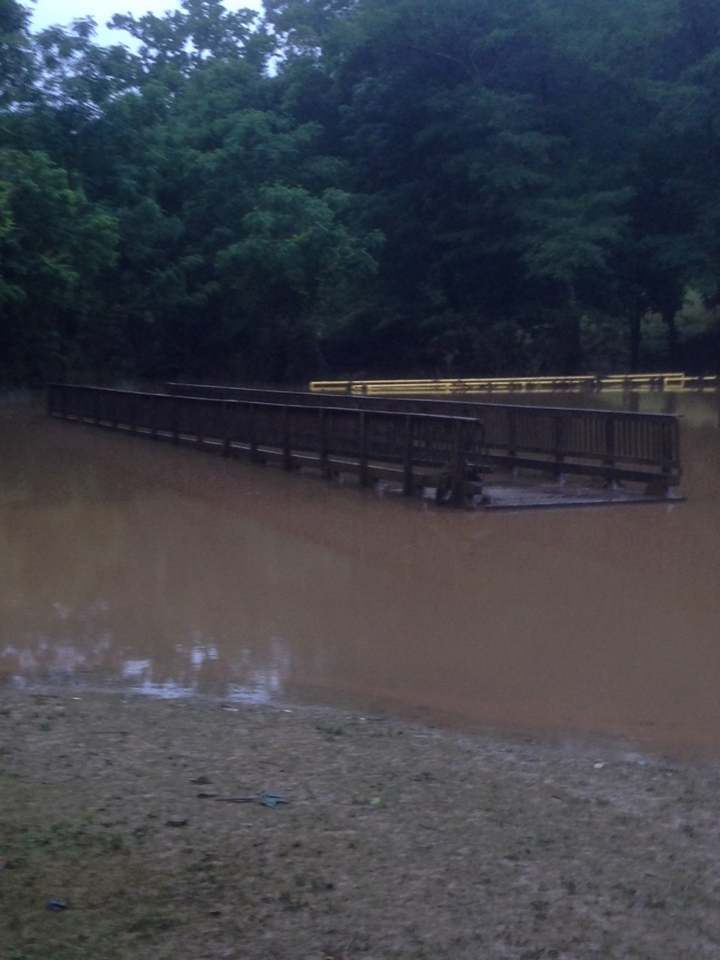 Bull Creek green superintendent Steve Brown said Monday that it is likely to take at least a week to 10 days to get the aging public golf course in condition for play to resume — assuming there is no further flood damage.

That's the word from former Ledger-Enquirer reporter Jim Houston, an avid golfer who knows that golf course as well as anyone. Houston posted details of his conversation with Brown on his Facebook page Monday afternoon along with startling photographs of the flooded 36-hole layout.
Heavy rains continued to fall sporadically on Monday, making conditions at the golf course even worse.
Built on Lynch Road in 1972, Bull Creek has long been considered one of the nation's Top 25 public golf courses by GolfWeek Magazine. The course is operated by the Columbus Consolidated Government. It is one of two public courses in Muscogee County.
According to Houston, floodwaters that began with last Wednesday-Thursday's intensive downpours damaged six greens, submerging them completely — some up to eight feet or more under water — and completely relocated one bridge, with all others on the course still under water six days later.
But it wasn't the amount of water or the height of the floodwaters that caused the most damage, Brown told the retired newsman, who has played thousands of holes of golf at Bull Creek. It was the force of the rapidly flowing waters that inflicted the serious damage.
A memorable flood in 1990 produced higher floodwaters, but that flood was a duration flood, with rain continuing over a longer period, but with less force. This rapid rise of water was of such force that it undermined the foundation supports of the bridge west of No. 3 green on the West Course, sending the bridge floating downstream.
Houston posted several photographs that depict the watery scene.
In addition, visiting geese pecking at the flooded surfaces of several greens on the course inflicted further, more lasting pockets of damage.
Until workers can get to the areas needing significant attention, Brown said he has crews continuing to mow the undamaged green surfaces in order to prevent their deterioration while play is not possible.
Through Houston, Brown asked for patience from area golfers and assured the local golf community that he will have the course open again as soon as possible.