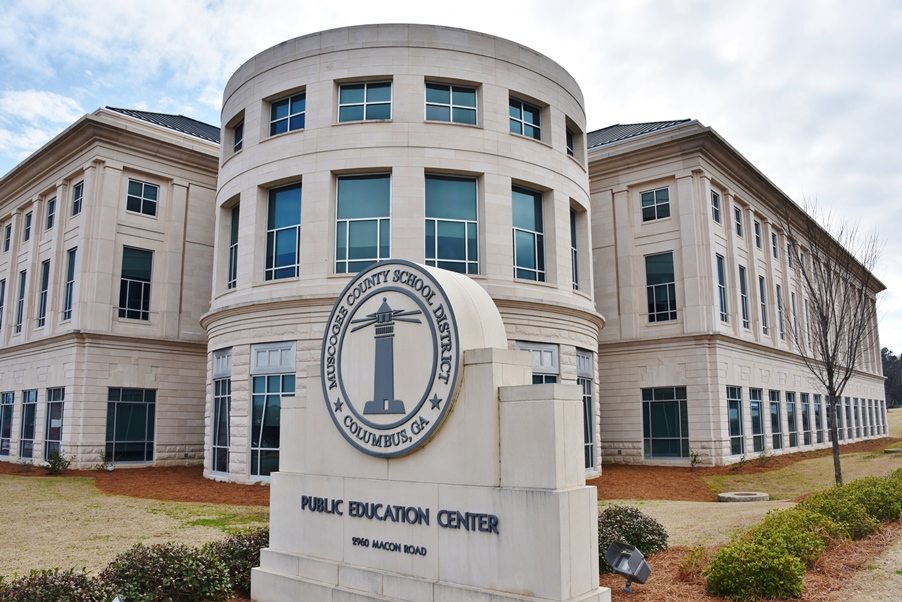 Keeping students safe and secure is a major responsibility and those important items will be discussed at Monday evening's planning meeting of the
Muscogee County School Board.
On the agenda are two proposals that have been waiting on decisions since the summer. One deals with a pay increase for rookie school bus drivers and the other involves an update on the creation of a school police force.
The panel meets Monday in the board room at the Muscogee County Public Education Center, located at 2960 Macon Road in Columbus. The planning session begins at 5 p.m.

District 3 representative Vanessa Jackson has proposed a new plan to deal with a controversial pay increase for rookie drivers. She has extended that proposal to include uniforms for drivers, monitors on board every bus to help discipline misbehaving students and a "How's My Driving" idea that would enable drivers to earn performance bonuses.
The security force has been on the table since July 8 when the board adopted a resolution that gave the administration the right to create a school police department.
Officials have said the selection of a chief was the first order of business and several prospective leaders have been interviewed. A report from Superintendent David Lewis is expected Monday evening.
Here is Jackson's proposal to deal with the school bus issue:
PROPOSAL MCSD SCHOOL BUS DRIVERS

Note: At a starting salary of 
$17.00
 per hour MCSD will be the cream of the crop. MCSD will hold the distinction of starting bus drivers out at the highest starting salary in the state. MCSD will not have a challenge keeping and retaining bus drivers.
**************************
SALARY PROPOSAL FOR MCSD BUS DRIVERS
5% Salary Increase
Starting Salary – $17.00/hour
Maximum Salary – $21.69/hour (at 10 plus years)
BONUSES
at 6 month anniversary  – 
$500.00
at 1 year anniversary  – 
$500.00
MCSD BUS Drivers will become eligible  for the following raises (only after their Supervisor & Department Manager sit down review with the Driver).
YEAR 10 & beyond – 
$21.69
 ($1.03)
(Dollar amount of the 5% increase in parenthesis)
Columbus
Salary Range 
$17.00
 – 
$21.69
How will these new salaries affect the salaries of the current bus drivers?

Answer: The short answer – They all will get automatic raises:
All current drivers that have been MCSD Bus Drivers for:
1 – 3 years – they will get an automatic raise to 
$17.00
 per hour.
4  years – they will get an automatic raise to 
$17.85
 per hour
5 – 7 years – they will get an automatic raise to 
$18.74
 per hour.
8 years –  they will get an automatic raise to 
$19.68
 per hour.
9 years – they will get an automatic raise to 
$20.66
 per hour.
10 plus years – they will get an automatic get a raise and top out with a salary of 
$21.69
 per hour.
Note: Starting Salaries for all new MCSD Bus Drivers will be 

$17.00

 per hour.
Suggestions to increase Morale and Safety
"How's my Driving?"
The drivers can qualify for bonuses, (ie: safe/improved driving, reducing gas usage, referral bonus, never speeding, no complaints from other drivers on the road, etc). Invest in "How's my Driving?" Stickers with an 800 number.
Uniforms
All MCSD Bus Drivers should be in uniforms, with the School District Logo on the uniforms, for the drivers. Students may be easier to control when the driver looks like authoritative. With the logo on the uniforms the Driver can show their school and/or district pride when representing the district on driving routes and at district functions, ie: sporting events.
Monitors
Monitors assigned to each Bus – this will allow the driver to stay focused on his/her driving. The monitor will control the discipline on the bus. Now there can be assigned seats on each Bus because the monitor will make sure that each student is in his/her correct seat. Now when something is left on the bus or if something illegal is found and/left on the bus the monitor know who is assigned to that seat.
**********************************
How will we compare with other drivers:
Atlanta
Salary Range 
$13.57
 – 
$29.73
New York
Salary Range 
$12.16
 – 
$26.88
Los Angeles
Salary Range 
$15.11
 – 
$27.44
Houston
Salary Range 
$14.20
 – 
$21.39