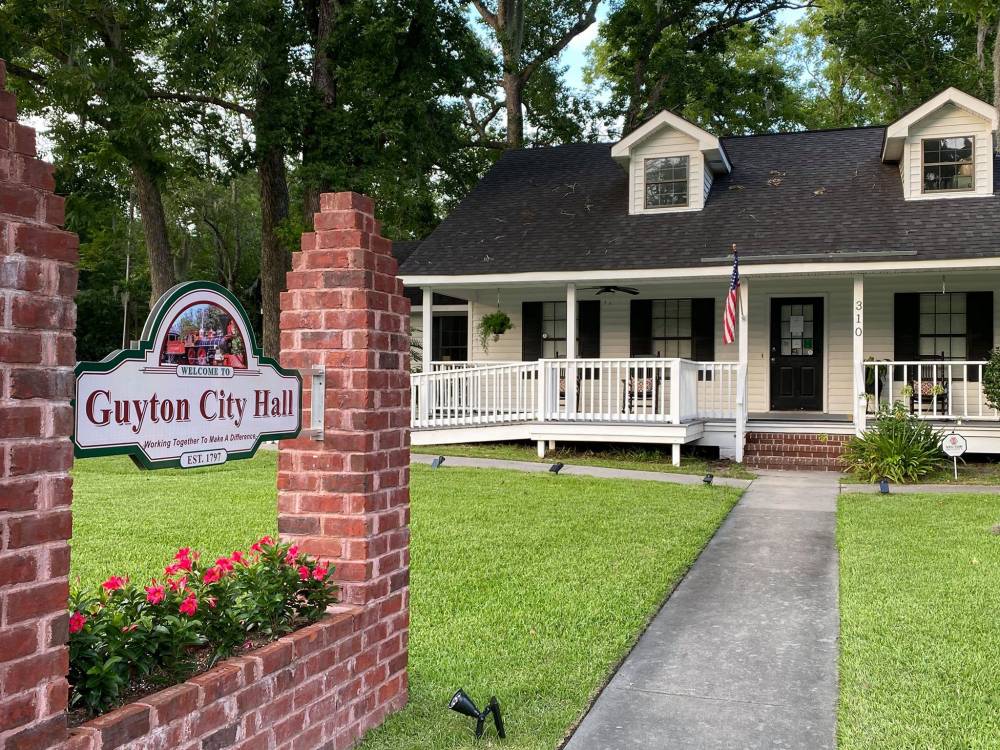 Due to concerns related to the spread of coronavirus (COVID-19), City Hall will be closed to the public.  City officials will continue to monitor the situation and will reassess based on updated information.  The upcoming Public Hearing on Tuesday, August 11, 2020 will be in person on the lawn at City Hall as prescribed by state law.  The August 11, 2020 City Council meeting will now be held on the phone.  Call in number (469)445-0100 Meeting ID: 149 987 5855.
Please be advised that you can review current information by visiting the webpages of the Centers for Disease Control and Prevention (www.cdc.gov) as well as the Georgia Department of Public Health (www.gachd.org).  Effingham County Emergency Management provides frequent updates through social media accounts. In addition, Effingham EMA has a recorded phone line with up to date information as it becomes available.  The phone number for this line is (912)754-8206.
During this closure, employees will continue to report to work.  The hours of these employees will be irregular but will be scheduled in a manner deemed most appropriate to maintain city services while balancing our duty to help prevent the spread of this virus.
Police Department
All emergencies should be reported by dialing 911.  It is very important to remember that non-emergency calls for the Police Department should be reported by calling the Effingham County Multi-Agency Call Center by dialing (912)754-8119, so that an officer can be dispatched.
Water / Sewer Department
Water meters will be read August 18th – 20th and the related utility bills will be distributed.   However, due to the circumstances, all interest and (or) late fees will be waived on bills that were due starting from March 15th, 2020.  In addition, due to the nature of the situation, water service will not be disconnected for lack of payment until further notice.  Payments can continue to be made online, in the drop box at City Hall, or by US Mail.
Any issues, related to the Water System, Sewer System, or significant road or drainage issues should be reported by contacting EOM at (912)213-3365.
General Correspondence
The City of Guyton is requesting that residents and other individuals seeking to attend to City related business do so via email, US mail, or delay any business that requires in-person interaction with City of Guyton employees until a future date.
Individuals encountering urgent, time-sensitive situations requiring the attention of City of Guyton staff are advised to contact Tina Chadwick, City Clerk at tina.chadwick@cityofguyton.com or by calling City Hall at (912)772-3353.