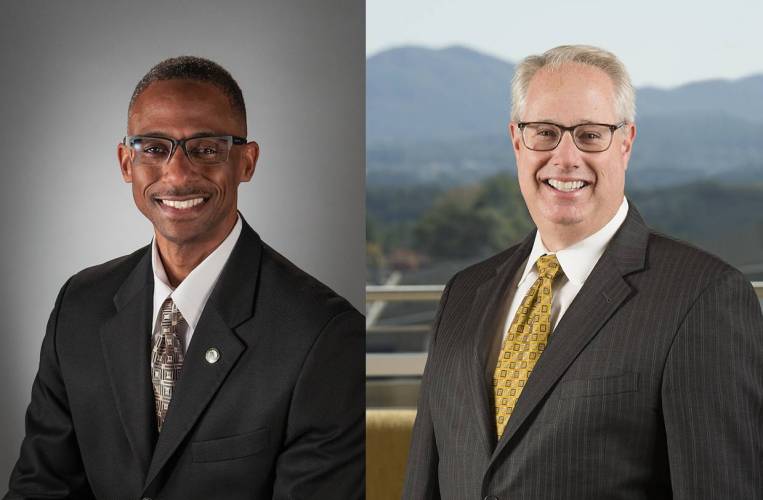 The refusal by Douglas County Commissioner Kelly Robinson to comply with the settlement agreement he and his attorney negotiated with a constituent is costing taxpayers heftily, records show.
Douglas County resident Brenda Bohanan retained legal counsel earlier this year after Robinson censored comments on his official social media accounts and blocked Bohanan from participating in dialogue with himself and other constituents. After Bohanan's attorneys cited legal precedents and U.S. Supreme Court opinions on the free speech component of elected officials in public forums, Robinson agreed to settle the months-long dispute. But Robinson did not follow the terms of the agreement, despite consults with and negotiations by his own legal representation.    
The attorney for Douglas County, Ken Bernard, is not representing Robinson in the matter with Bohanan and former Georgia Attorney General Sam Olens was brought in as legal counsel in April. Problematic for taxpayers, however, is that Olens and his associates bill by the hour, unlike the county attorney who is already retained to represent the county and county officials.
AllOnGeorgia filed an Open Records Request with Douglas County for invoices and receipts for legal fees paid to Sam Olens or Dentons, the law firm for which Olens is affiliated, for the time period beginning March 1, 2020 and ending July 13, 2020. 
As of August 1, 2020, Douglas County showed invoices for Robinson's 'First Amendment Social Media Issues' for a sum total of $13,030:
Invoice #2285467 (through April 30): $10,030.13
Invoice #2297682 (through May 1-May 31): $3,000

Invoices are included as provided by Douglas County. Story continues below.
The issue, however, is that the invoice stops itemized billing on May 31, 2020 with a notation pertaining to calls on May 27th with Robinson to explain how he must conform with the Order. The itemized billing for June 2020, following Robinson's noncompliance, along with responses to the lawsuit filed in federal court in early July due to Robinson's noncompliance are not yet available. 
AllOnGeorgia has, however, filed subsequent Open Records Requests.