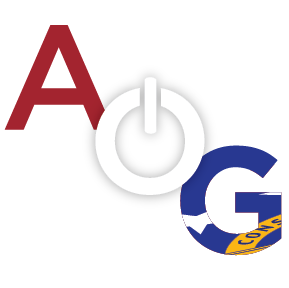 Spring football has a whole new meaning in 2016 in the town of Chickamauga. Tonight Gordon Lee fans get a chance to see their football legends Justin Buckner, Michael Blaylock and running backs Kyle Clarkson and Nootie Abbot play together. A 16-month long process culminates tonight in a football game that pumps new life into old hate. A Cartersville based company, Southeast Football Rivals, led by Cartersville High School quarterback coach, Michael Bail has teamed up with Justin Brown, head coach of Trion and Greg Ellis head coach of Gordon Lee High school to offer something that many former football players thought impossible…one more chance on the gridiron.

Every football player has heard those dreaded words the final game of their Senior year, "this will be the last game for some of you." While cheering from the stands may never replace the feeling of being on the field, running through the banner, strapping on the pads, and buckling the chin strap, this alumni game provides an opportunity to relive all of those moments in one glorious night. Gordon Lee head coach Greg Ellis said, "it's been a great experience, the guys are having a great time and working hard."
Southeast Football Rivals has been successful in recreating epic matchups across the southeast for the last several years. But none compare to the 86-year rivalry between the Trojans from Gordon Lee and the Bulldogs from Trion. Many experts believe this to be the oldest football rivalry in Georgia. Beginning in 1933 the two teams have faced off on the football field with records showing Trion leads the matchup 59-21-1. The last time Gordon Lee defeated Trion was in 2011.
This rivalry is so successful because of "the similarity of the towns, school systems and blue collar work ethic," says Trion's head coach Justin Brown. "This is the best rivalry in the State," added Brown.  Both coaches are alumni of their respected schools and both have played in the grudge match.
Football players are not the only ones reliving their glory days, as former band members and cheerleaders are get in on the action.
Michael Bail remarked that while players participate in alumni games for many different reasons they all leave the field having played the greatest game of their life. The chance to share the huddle with a cousin, uncle, brother who had already graduated when you played is reason enough to brave the battlefield once more. Some rivalry games even feature father/son combinations.
The epic game is tonight Friday, May 6, 2016 at 7:30 pm at Billy Neil Ellis Stadium.