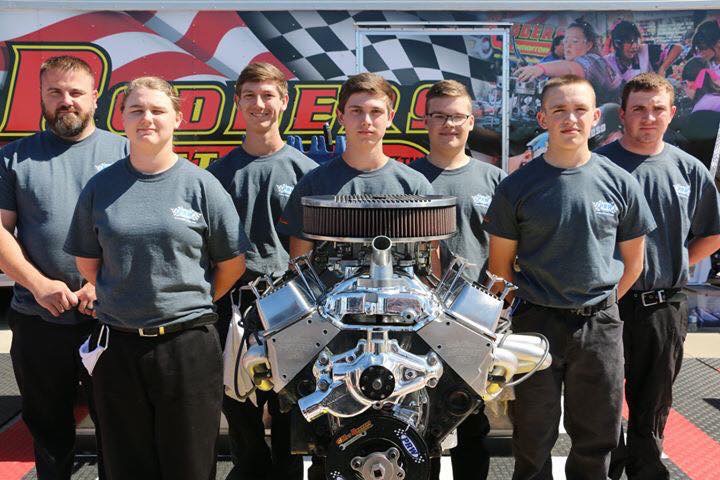 Gordon Central's Engine Build Team competed at Atlanta Motor Speedway's Motorama Sunday. The team had a raw time of 22:34 (which is a PR) but they had a few penalties that cost them six minutes. "We finished with a final time of 28:34. This would still be a time that would be a national qualifying time of under 33 minutes. With a 25 page rule book, flawless runs without penalties are hard to come by. This was our last event until the national competition in October. I'm very proud of this group and their dedication," Instructor Tim Watkins said.
This is Gordon Central's third year competing. Once the clock starts, the students consisting of four engine people and and one engine person, begins tearing down the engine and only leaves in the crank shaft and cam shaft. They are then required to reassemble the engine to OEM specifications. They have four judges watching every step to ensure students follow all safety precautions and to ensure the engine is being reassembled properly. Once the team is done the engine will be reassembled, all parts oiled, torqued to proper specifications and sequence, proper ignition timing set, and valves adjusted.
Team members:
Matt Campbell- Jr
Dixie Stewart-SR
Hunter McNeese-JR
Cody McNeese- FR
Tyler Dean-SR
Micah Trumball-SR
Students for each team do have certain roles, but every team can assign any roles they want for their team. Every team chooses to do it a little differently. The four students on the engine can pretty much do anything the coach chooses for them to do.