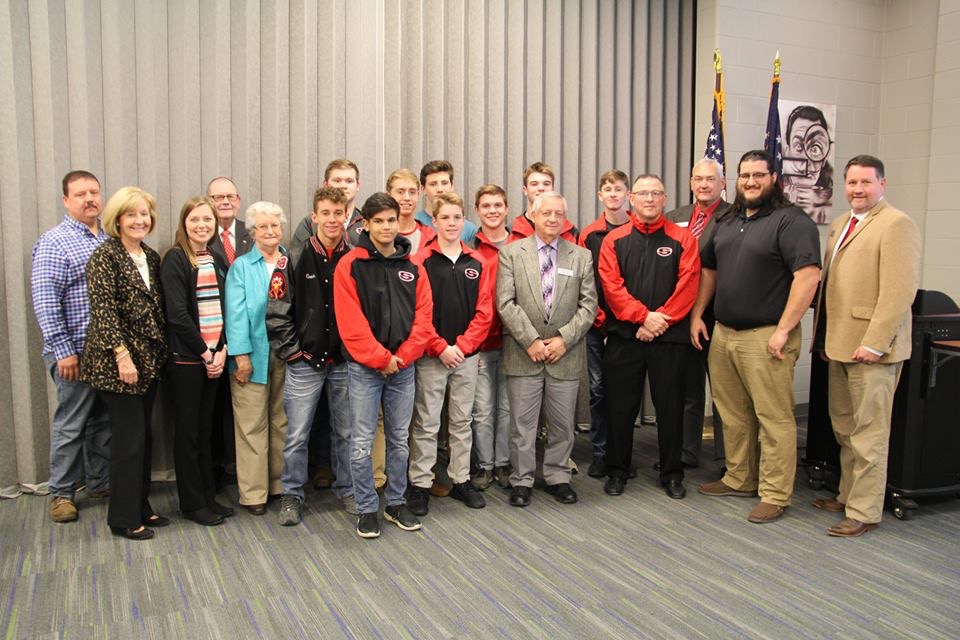 The Gordon County Board of Education honored the 2018 AAA State Wrestling Championship Team from Sonoraville High School at the regularly scheduled March meeting.

Sonoraville Wrestling won it's first State Championship making them the school's first State Championship Team in any sport.
Phoenix State placers:
Eli Knight State Champion
Hector Arbos 4th place
Allen Stone 4th place
Jayce Derryberry 6th place
Tyler Hunt won his 3rd State Championship
Trevor Burdick won his 3rd State Champion
Charlie Brown 4th place
John Knight 2nd place
"For schools to be successful there must be a strong parent support, strong administration support," Phoenix Head Coach Randy Steward said. "It was a great effort and performance by the kids – they have no idea how special it will be when they look back in the years to come. I am just happy for them and for Sonoraville High School," he continued.