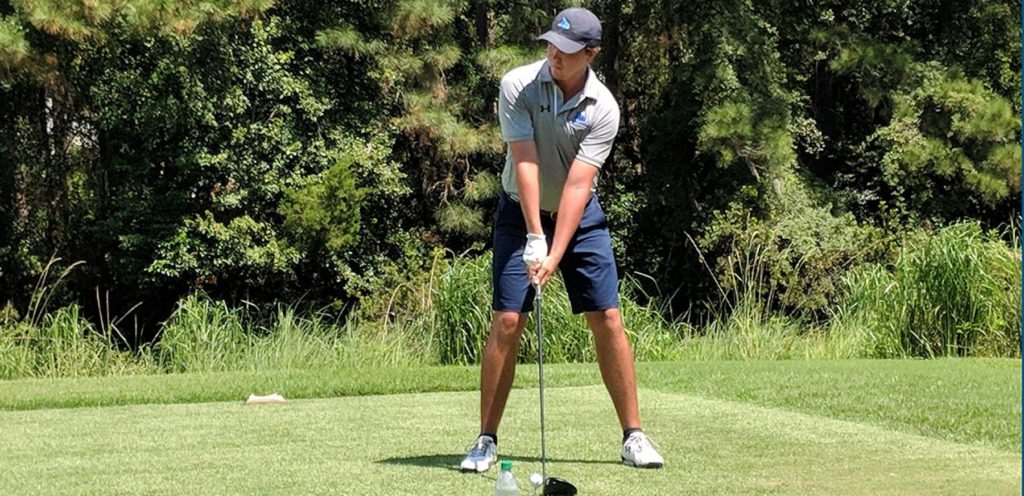 The College of Coastal Georgia golf teams had stellar starts to their 2018-19 seasons as both the men and women won their respective Coastal Georgia Fall Invitational tournaments on Tuesday.
The Coastal Georgia men blitzed the field at their tournament at Sea Island's Retreat Course, winning by 36 shots on the strength of a record-breaking performance by tournament medalist Mark David Johnson.
Meantime, the Coastal Georgia women scored a one-shot victory Tuesday in their invitational held on the Pine Lakes Course at the Jekyll Island Golf Club.
At Sea Island, the Mariners held a commanding lead Monday following the first 36 holes of play and the nation's fourth-ranked team did not let up on Tuesday as it posted a third-straight sub-par score to win in convincing fashion.
The Mariners finished at 27-under-par 837 with rounds of 10-under 278, 9-under 279 and 8-under 280 over the 54 holes.
"I'm very proud of how prepared the players were," said Coastal Georgia coach Mike Cook, who has led the Mariners to two national championships. "They were ready to play and we had a lot of sub-par rounds. This was a very strong start to a long season."
Kaiser, a fellow member of the Sun Conference, finished a distant second with an 873 score.
Coastal Georgia's Johnson topped the field with his record showing as the St. Simons Island resident and former Glynn Academy golfer finished at 17-under 199 for the three rounds. Johnson, a senior and returning All-American, carded rounds of 63, 68 and 68 to win by nine shots. His 17-under score is a new low total for a Coastal Georgia player in a 54-hole tournament.
Johnson's 9-under 63 in Monday's opening round also was an all-time low score by a Coastal Georgia golfer. He played a bogey-free round as he birdied six of the nine holes on the front side and then made three straight birdies to start his back nine before making six pars in a row to finish out the round.
"Mark Davis is slowly but surely becoming one of the greatest players to ever play for me at Coastal Georgia," Cook said. "This was his third win for us in one season and now one tournament."
Johnson wasn't the only Coastal Georgia player to finish the three rounds under par. Also for the Mariners, Chip Johnson finished fourth overall at 4-under 212 and Eli Scott finished at 2-under 214 to place seventh.
Also for Coastal Georgia, Jackson Lawlor was eighth at even-par 216 and Kyle Kidd finished tied for 35th at 229.
At the women's event, the Mariners held a one-shot lead over Palm Beach Atlantic going into Tuesday's second round in the 36-hole event. Coastal Georgia shot 315 over the opening 18 while Palm Beach shot 316.
In Tuesday's closing round, both teams posted a 312 score to stay first and second in the pecking order.
The Mariners had four players finish inside the top 10 on the individual leaderboard, and they actually finished fourth through seventh.
Keista Elder led the way as she finished fourth at 11-over 155 (82-73), Kylee Wheeler was fifth at 156 (79-77), Lauren Bird was sixth at 157 (76-81) and Megan Thompson was seventh at 159 (78-81).
"I'm so very proud of the girls," said Coastal Georgia coach Nicole Wildes.
Two players – Faulkner's Hanna Sager and Palm Beach Atlantic's Jewel Jorgensen – tied for medalist honors at 6-over 150.