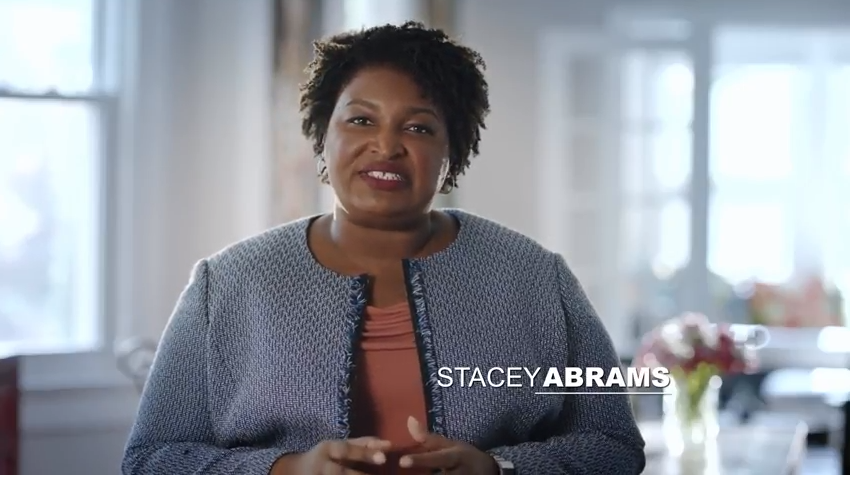 The Democratic Party of Georgia has released its first official television commercial of the general election cycle.
The Party calls it "an inspirational spot highlighting the big dreams and bold vision of Democratic gubernatorial candidate Stacey Abrams."
From the press release:
In Abrams' own words, "Dreams" is the story of how she was raised, with parents who encouraged her to 'dream big' despite childhood challenges that included a struggle for quality public education and often going without health insurance.
Abrams also details many of her goals for Georgia: creating thousands of jobs, expanding Medicaid, and keeping rural hospitals open.
Georgians trust Stacey Abrams because she is the only candidate who has experienced their struggles and understands the challenges they face. Abrams has a bipartisan record and a bold vision for tackling these issues head-on and building a Georgia where people can succeed, not just survive.
While the GOP candidate is running a negative campaign against his Democratic opponent, candidates like Stacey Abrams, Sarah Riggs Amico, and Democrats across the state, are running for Georgia, so that every Georgia family has the freedom and opportunity to thrive.
This ad campaign began airing on Thursday, July 26 in the Atlanta market, and will soon expand to Savannah, Macon and Augusta.
You can watch the video below. The script of the video is below the image.
AD TRANSCRIPT:
ABRAMS:
Growing up, my parents encouraged us to dream big.
But we went without health insurance…struggled to get a good public education…and faced debt despite my parents working full time jobs.
My story's not unique.
I'm running for Governor because I know we can celebrate the progress we've made and go so much further.
Create thousands of new jobs.
Expand Medicaid.
Keep hospital doors open.
As Governor, I'll fight for every family to have the freedom and opportunity to thrive.
That's not dreaming…that's for real.