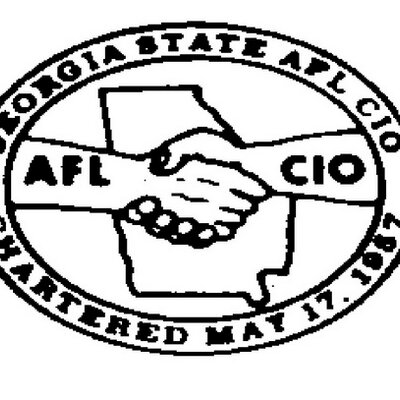 The Georgia AFL-CIO has endorsed several candidates in the general election at both the state and federal level.
The organization endorsed Stacey Abrams in October of 2017, but announced the endorsement of down-the-ballot races last week.
"We are proud to support candidates that support working families " Charlie Flemming, President of the Georgia AFL-CIO, said in a press release. "We are proud to support candidates that will fight for our right to collectively bargain and who will fight for a robust economy that lifts up all workers".
The Georgia AFL-CIO's list of endorsed candidates includes:
Sarah Riggs Amico for Lieutenant Governor
John Barrow for Secretary of State
Richard Keatley for Commissioner of Labor
Lisa Ring for Georgia's First Congressional Districts
Francys Johnson for Georgia's Twelfth Congressional District
Lisa Ring, challenging Buddy Carter in Congressional District 1, is one of many Union members or Union family members running for office in Georgia this year.
The Georgia AFL-CIO is the largest Labor body in the state of Georgia with over 200 affiliates. While Georgia is often touted as the number one state to do business, the Georgia AFL-CIO is committed to building a Georgia that is the number one state to workers.
On electing Union members to public office, President Charlie Flemming said, "Union members know how to bargain with very powerful entities to get a fair deal at work. Electing more Union members to Congress , Statewide Offices and the State Legislature is crucial, so we can have champions who will fight for a fairer economy for all working families."
The Georgia AFL-CIO will finalize all  other endorsements in August of 2018.