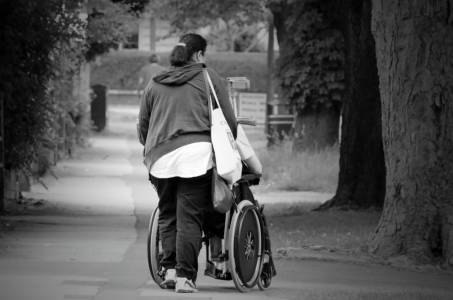 27 Senators are working to secure critical resources for skilled nursing and assisted living facilities, which have been particularly hard-hit by the COVID-19 crisis.

In a letter to Secretary of Health and Human Services (HHS) Alex Azar, Georgia's own Senator David Perdue and 26 Senate colleagues asked that long-term care facilities be made eligible for financial relief programs available through the Coronavirus Aid, Relief, and Economic Security (CARES) Act's Public Health and Social Services Emergency Fund.
"As you set your guidelines for this program, we request that those who care for our nation's most vulnerable not be overlooked," wrote the Senators. "We believe that the essential providers that serve our nation's seniors within our nursing homes, skilled nursing centers, assisted living facilities, as well as those within senior living communities should be included in the category of facilities that receive allocated funds made available by Congress in the Public Health and Social Services Emergency Fund."
"Allocating a meaningful level of support from the Public Health and Social Services Emergency Fund to this industry is critical to the seniors who call these facilities home as we continue to take steps to reduce COVID-19 spread and support our health care providers on the front lines," concluded the Senators.
"The GHCA Board and membership applauds Senator Perdue for his efforts to ensure long-term health care providers that care for our nation's most vulnerable citizens get the resources and support they need to keep their residents safe amid the COVID-19 pandemic," said Georgia Health Care Association (GHCA) President & CEO Tony Marshall. "Long-term care providers are facing significant staffing and PPE shortages, and funding is needed to help address these deficits so they can best protect their residents. We thank Senator Perdue for his ongoing partnership and commitment to the health and safety of elderly Georgians."
The CARES Act included $100 billion to reimburse hospitals and health care providers for the care of COVID-19 patients and to make up for lost revenue. Georgia's providers received $792 million of the initial $30 billion that was released by HHS.