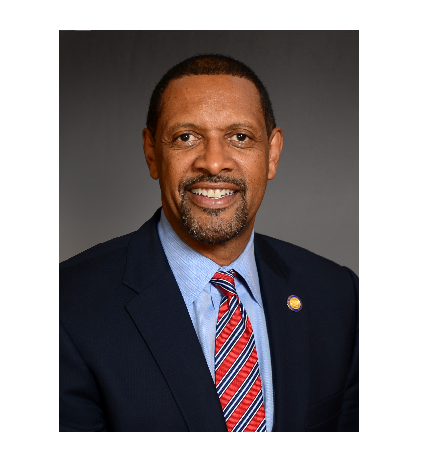 The Democratic Party of Georgia called one of its own members 'an embarrassment' on Tuesday.

State Representative Vernon Jones, a DeKalb Democrat, announced his support for President Trump's re-election bid on Tuesday. Jones told The Atlanta Journal-Constitution he was not switching parties but that he views Trump as a transformative figure who has helped African-American voters, military veterans and farmers with his policies.
Democratic Party of Georgia Chairwoman Nikema Williams released a statement on behalf of the state party after Jones' announcement.
"Vernon Jones is an embarrassment to the Democratic Party and does not stand for our values. Never has that been clearer than this moment, when he chose to stand with the racist president who has made an all-out assault on Black Americans, who has tried to rip away American health care, and who has failed our country in its greatest time of need during the most important election in our lifetimes. Vernon Jones doesn't speak for Georgians, and neither does Donald Trump — which is why Georgians will send him home in November 2020."
Jones made headlines in 2019 for missing more floor votes while marked 'present' than any other legislator in the Georgia House. Legislative voting records show Jones passed on 25% of the votes – a total of 98 times.