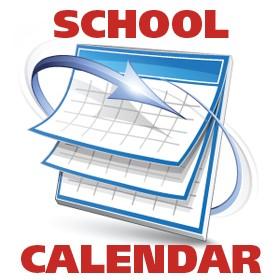 A state study committee has recommended that schools in Georgia return to school later than the current school calendars prescribe.

The Senate Study Committee, which included four state senators, one state school board member, and a number of citizen appointees, convened several times around the state over the last several months to hear public comments, expert testimony, and other feedback on the possibility of starting school a later date.
Georgia has 181 independent school districts which include county-wide and city-wide school districts and lawmakers have said differing school calendars negatively impacts the toursim industry in the Peach State. Members also say breaks throughout the year hurt families who need childcare or the free/reduced lunch program.
That's why they're proposing recommendations to the Georgia General Assembly to set state guidelines for the local school districts.
In essence, public schools would be required to have longer summers. Additionally:
Start date no more than 7-10 days before the first Monday in September (Labor Day)
End date on or around June 1st
Critics have said the recommendations skirt local control and bypasses what local school boards do based on their constituents and districts.
The final decision was 9-0 by committe members, with two not casting a vote. Among the members were Senators Steve Gooch, Mike Dugan, John Wilkinson, and Jack Hill.
The Georgia legislature convenes in early January and it is expected that at least one member of the Senate Study committee will drop legislation for the recommendations.
179154