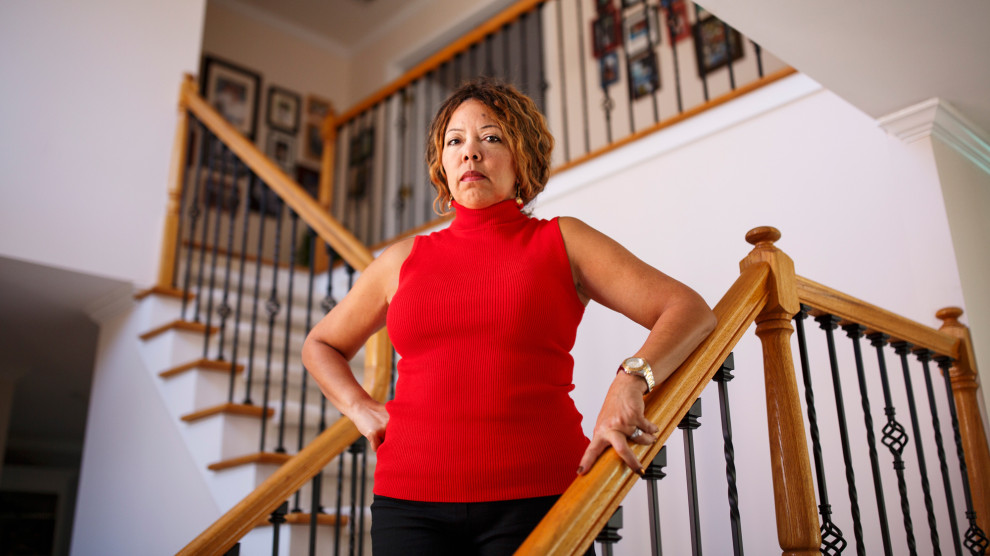 Georgia Congresswoman Lucy McBath has been under fire since before she was elected for lack of confirmation over her permanent residence, but a trolling act by a Republican group over the weekend now has even more constituents and politicos believing the suburban Atlanta congresswoman still doesn't call the Peach State home.
Fox News reported Wednesday that the National Republican Congressional Committee (NRCC) sent a gift basket to McBath's Tennessee home over the weekend to see if she would accept. The delivery location is the address cited on the public records released by AllOnGeorgia last fall as McBath struggled to justify why she and her husband were registered to vote out of state and had vehicles with Tennessee tags. Congresswoman McBath signed for the basket at the Tennessee address on Saturday, despite her repeated assertions that Cobb County is her home.
You can see the delivery confirmation and other details here, but the 'gotcha' moment by the NRCC only fans the flame on the uncertainty surrounding McBath's highly contested residency. It comes on the heels of the revocation of the three most recent years worth of homestead exemptions by the Cobb County Tax Commissioner's Office after it was determined the McBath and her husband did not meet the legal requirements to claim permanent residency in the state of Georgia. 
Since being sworn in in January, McBath has refused to comment on her residency, but the most recent homestead exemption revocation in Cobb County included tax year 2018, the year McBath was elected in Georgia's 6th district. McBath has been silent on the gift basket delivery dupe. 
You can read the McBath tax timeline with all the documentation from Cobb County here.
McBath, a Democrat, already has two Republican opponents for 2020 – Karen Handel, who McBath narrowly defeated in 2018, and Brandon Beach.