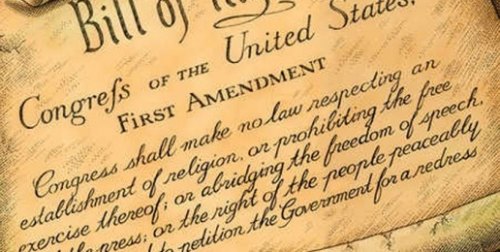 Six Georgia Republicans want to regulate the work of journalists and other media entities by creating an ethics board and instituting requirements for how interviews are conducted.

State representatives Andy Welch, Tim Barr, Rick Jasperse, Ron Stephens, Mike Cheokas, and Mark Newton filed House Bill 734 on Day 40 of the 2019 session.
The measure seeks create a 9-member Journalism Ethics Board responsible for:
Accrediting journalists and organizations

Entire news organizations would only be accredited if every journalist in the organization was accredited

Investigating and sanctioning journalists after complaints are filed by the public

Allows for public and private reprimand, probation, and revocation of accreditation

Accepting and managing grants, donations, gifts, and other monetary awards

Setting rules and standards to adhere to for 'factual and ethical reporting.'
Additionally, the bill requires that media outlets turn over any video and audio recordings in unedited format as well as photographs taken during an interview at no charge upon request by the person interviewed. It sets a 60-day window from the date of the interview to request the files, sets a timeframe to fulfill the request, and allows for private action against the media outlet or journalist for failing to comply, assessing a $100 per day penalty.
The idea is in contrast to the Georgia Open Records Act which allows governmental entities to charge $0.10 per page for documents and bill individuals and members of the media for time taken to fulfill any request for documents.
Much of the communication and dealings of the board related to misconduct and/or incapacity are confidential and shielded from state open records laws as well.
Critics of the bill have already come out strong. Jim Zachary, board member of the Georgia First Amendment Foundation, said in a column published Tuesday: "It is impossible to think of any kind of legislation a state lawmaker could sponsor that would be more un-American, undemocratic and unconstitutional. An open, free and unfettered press is a core tenet of democracy and the most basic American freedom." He said Welch was 'off the rails.'
The legislature has adjourned for the year, but the bill will be considered in 2020 because legislative terms run for two years. Also of note, the bill's lead sponsor, Andy Welch, announced that he will soon be stepping down from his position – just one day after he filed the bill – but the five co-sponsors can move the bill forward.
You can contact the bill sponsors by email:
awelch@smithwelchlaw.com
ron.stephens@house.ga.gov
mark.newton@house.ga.gov
timothy.barr@house.ga.gov
rick.jasperse@house.ga.gov
mike.cheokas@house.ga.gov