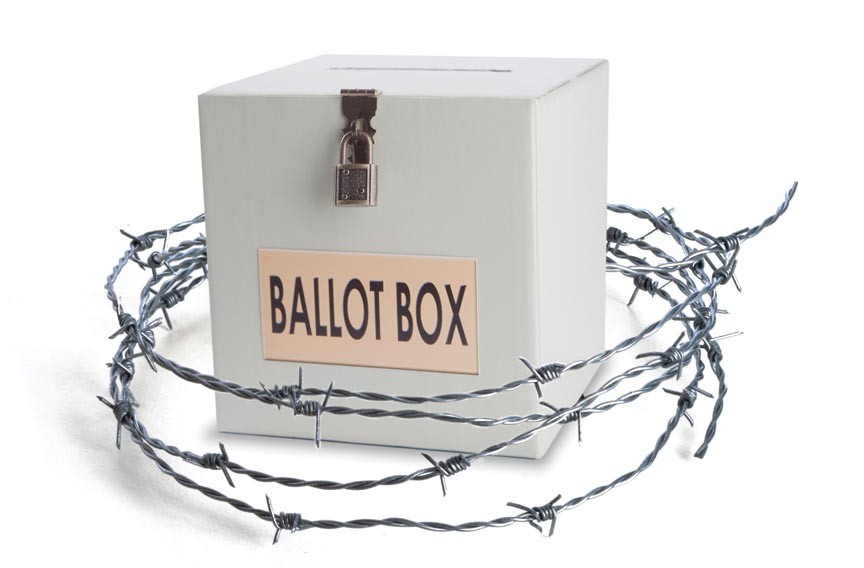 The quest for expanded ballot access in Georgia is not over despite a recent court ruling partially stopping the fight.

The Libertarian Party of Georgia and fellow plaintiffs filed an appeal with the United States Court of Appeals for the Eleventh Circuit regarding their right to appear on ballots for U.S. House.
Georgia has some of the most restrictive ballot access laws in the country and current laws put Democrat and Republican candidates at an advantage over those not affiliated with the two major parties. Third party candidates are required to collect thousands of signatures that must be approved by the state before they can appear on the ballot.
"Georgia's ballot barriers are so strict that no independent or third-party candidates have qualified for U.S. House general elections since their passage in 1943.  Voters are increasingly dissatisfied with the two major parties, but those same parties block all competitors. Georgia's voters deserve more options when they go to vote," Bryan Sells, legal counsel representing the Libertarian Party of Georgia and its fellow plaintiffs, said in a news release.
Judge Leigh May denied the Libertarian Party of Georgia's Motion for Summary Judgment but granted, in part, the Georgia Secretary of State's motion for Summary Judgment on September 23, 2019. Despite collecting thousands of signatures, no third party candidate met the burden set by Republicans and Democrats.
"We welcome the opportunity to move this case forward. Recent rulings in the 11th Circuit and the Supreme Court give us reason to be optimistic about our success on appeal," said Martin Cowen, plaintiff and 2018 (frustrated) Libertarian candidate for US House in District 13.
The Libertarian Party of Georgia said in a news release that it will "continue to fight for every Georgian's right to vote, and for fair, competitive elections for all offices."