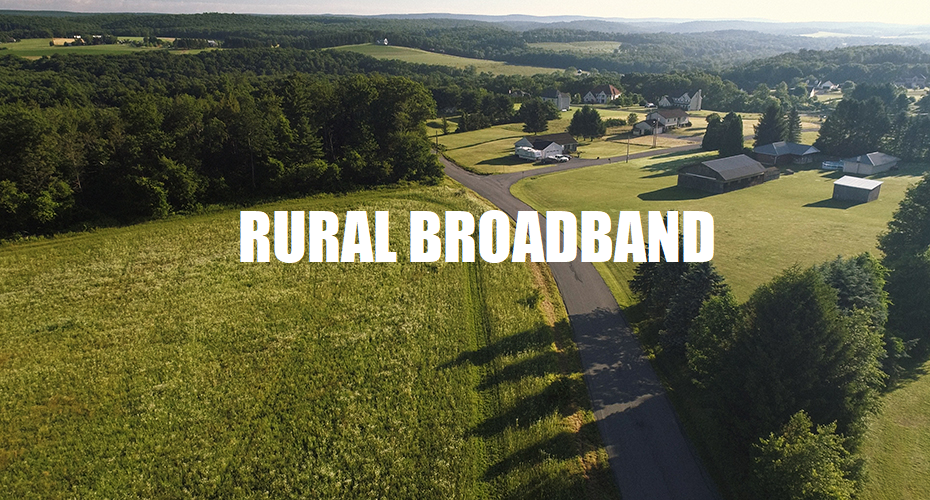 Although rural Georgia continues to face challenges in having access to high-speed Internet, Oglethorpe County is breaking barriers as the first in the state to be named a Broadband Ready Community by the Georgia Department of Community Affairs (DCA). County leadership was honored in a ceremony on Sept. 26.

The Georgia Broadband Deployment Initiative legislation passed in 2018 with the purpose of promoting internet services in areas not served as a minimum broadband speed of 25 Megabits per second (Mbps) download and 3 Mbps upload.
Any political subdivision in Georgia pursuing improved Broadband service is eligible to apply for the Broadband Ready Community designation. The path to certification involves completing the online application form and demonstrating compliance with the adoption of both a Comprehensive Plan inclusive of the promotion of Broadband service deployment and a Broadband Ordinance Model.
"Becoming a Broadband Ready Community shows collaboration and innovation from the community," Deana Perry, Broadband executive director, said. "It also demonstrates that the community has identified broadband as essential infrastructure in furthering their community."
Christopher Nunn, DCA Commissioner, said, Oglethorpe County's designation is the first step in addressing a complex and complicated issue for many areas.
"[Broadband] impacts healthcare, education, public safety – this is a fundamental essential in our daily life," Commissioner Nunn said. "I appreciate the commitment and dedication at the community level."
There is also collaboration on the statewide level. Commissioner Nunn said, "When you look at the work that is being done on the Broadband front, Deana convenes a team of state agencies on a consistent basis working together to ensure we are helping you to address these challenges." These state agencies include Georgia Technology Authority, Department of Economic Development, State Properties Commission, and the Georgia Department of Transportation.
County Chairman Billy Pittard said Oglethorpe's Economic Development Authority examined what was most important for the county, and broadband was their No. 1 objective. He also lauded the work of Amy Stone, the county's Planning & Development Director. From organizing regional roundtable events and exploring broadband efforts in other states, he said Stone's efforts led to Oglethorpe's success in achieving the certification.
The county recently engaged in a pilot project involving providers who could provide the legislative requirements for service for 1,000 homes at a maximum cost of $75/month (exclusive of installation costs). Although the Oglethorpe County allocated $350,000 to assist with start-up funds and would look closely at any provider who could provide a revenue share back to the county, the Request for Quotation (RFP) only received one response.
Stone said, "Even with putting the funds in, it's still going to be tough for rural Georgia to entice providers." However, leadership is still optimistic for the future. Pittard said, "I think that will be basic model that you'll find for working in rural GA. I think this is going to be the example that a lot of people will follow."
Amy Carter, Deputy Commissioner of the Georgia Department of Economic Development, oversees the Rural Georgia Initiatives division. She said her team has been to 116 counties in rural Georgia, and broadband is the top three challenges people are facing.
She praised Oglethorpe County's achievements, saying, "We are trying our best to help rural Georgia do things like what you have done. You have taken a tremendous lead in the effort. You are doing great things by beginning this process. We are here to support you."