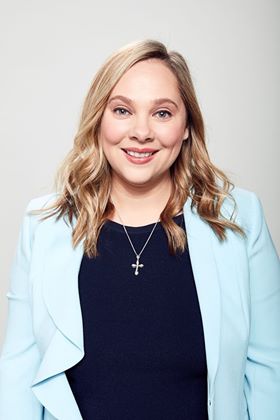 One candidate for U.S. Senate in Georgia has been endorsed by a labor union – the first in the race.
Democrat Sarah Riggs Amico has been endorsed by Local 613 of the International Brotherhood of Electrical Workers union in conjunction with its $5,000 donation. The union, based in Atlanta, represents more than 5,500 electrical workers in a jurisdiction encompassing 59 counties.
Amico only recently announced that she would be seeking the office of U.S. Senate currently held by Republican David Perdue, but support of the labor unions and working families has been one of the foundations of her campaign since the beginning. Not long ago, Amico stood on the picket line with Communications Workers of America (CWA) on strike in support of a fair contract with AT&T.
Said Kenny Mullins, business manager for Local 613:
"Sarah Riggs Amico is the only candidate in this race who has consistently chosen to hire union labor when she had the choice. While some politicians only stand with labor when it's politically convenient, Sarah's long-term commitment to our members has helped save and create thousands of union jobs. Sarah is the only candidate we trust to advocate for us on issues like affordable health care, pension reform, and fair wages. We're proud to give her our unwavering support."
From the news release:
Amico has consistently fought for union jobs and benefits at her family trucking company, Jack Cooper, in an industry that once had over 40 unionized carriers, but now only has two major unionized carriers in the country. Under her leadership, Jack Cooper has continually invested in their employees, helping grow her family's company from 120 employees in 2008 to 3000 employees today. When other executives were cutting back on health care benefits, Amico and her team chose to pay 100% of their employees' health care premiums, including for their spouses and families.
"I am honored to receive the support of Georgia's electrical workers in this campaign," said Amico. "Just as IBEW Local 613 helped make Atlanta the thriving commercial hub it is today, I look forward to working with them to build a better economy for working families and retirees in Georgia. For more than 100 years, IBEW has been fighting for economic security and prosperity for millions of working families, and in the Senate, I will continue that fight while championing affordable health care and economic security for workers, unions, and retirees."