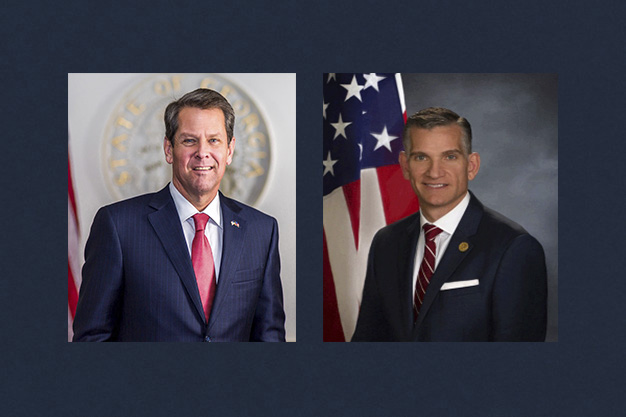 Governor Brian Kemp has appointed Bobby Christine to the position of Columbia County District Attorney.
Christine will fill the vacancy created by Senate Bill 9 (Act 7) from the 2021 session of the Georgia General Assembly. His term will begin July 1, 2021, and will end December 31, 2022.
Bobby Christine holds a Bachelor's Degree in Political Science from the University of Georgia and a law degree from Samford University. Since June 2020, Brigadier General Christine has served as Assistant to the Chief Counsel for the National Guard Bureau, and National Guard Advisor to the Judge Advocate General for the Army. He is the senior uniformed Judge Advocate in the Army National Guard. Previously, Christine was presidentially appointed to serve as the United States Attorney for the United States District Court for the Southern District of Georgia from 2017 to 2021. He also served as Magistrate Judge of Columbia County and was a partner at Christine & Evans, LLC, where he worked in litigation, criminal defense, probate, domestic relations, school hearings, personal injury, deprivation actions, contracts, and juvenile court.