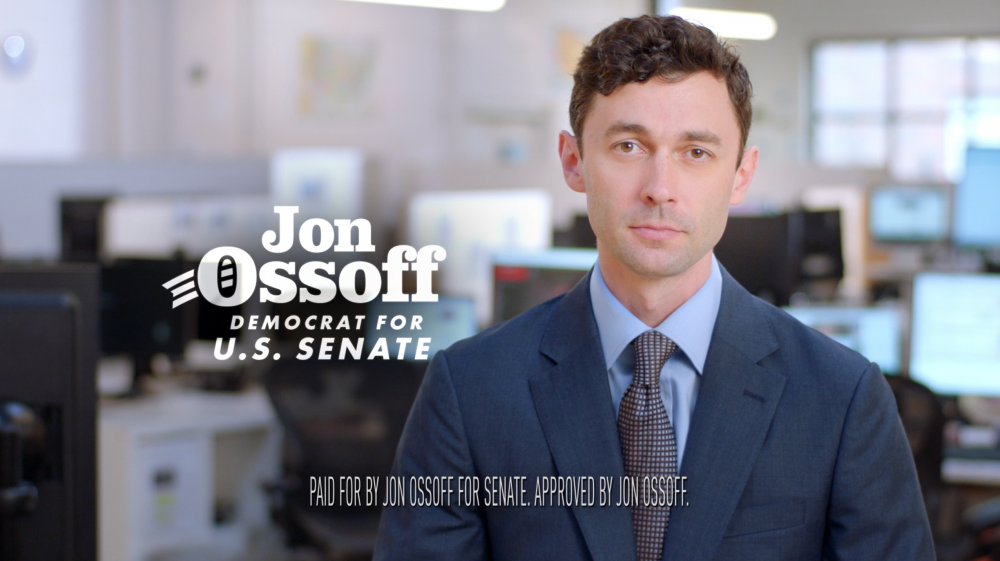 Titled "Heroes," the ad features Ossoff's wife, Dr. Alisha Kramer, who is an OBGYN doctor in Atlanta
Ossoff vows to take on the health insurance industry and ensure every American has great health care
Ossoff calls for accelerated equipment for medical teams during the COVID-19 pandemic
Ossoff touts his Senate campaign's refusal of corporate PAC money
Media executive and investigative journalist Jon Ossoff unveiled the first TV ad of his U.S. Senate campaign, titled "Heroes," on Tuesday

In the ad, Ossoff vows to challenge the political influence of health insurance companies and fight for great health care for every American. The ad also honors health care workers and urges accelerated equipment of medical teams during the COVID-19 pandemic.
The ad features Ossoff's wife, Dr. Alisha Kramer, MD MSc, an OBGYN doctor in Atlanta.
The ad highlights the Ossoff campaign's refusal of corporate PAC money and Ossoff's commitment to fighting corruption in Washington. Ossoff is the CEO of Insight TWI, an investigative media company that produces exposés of corruption and organized crime for international news organizations, and he has made anti-corruption reforms a centerpiece of his campaign.
"This pandemic should be a massive wake-up call for any who still doubt the necessity of ensuring all Americans have great health care. The prices Georgians pay for insurance and medicine are scandalous," Ossoff said in a news release. "In the Senate, I'll fight to break the stranglehold that health insurance and pharmaceutical lobbies have on Washington, and I'll fight to ensure every Georgian and every American has great health care."
Ossoff is running against first-term Senator David Perdue and has been endorsed by Congressman John Lewis, Congressman Hank Johnson, Georgia State Legislative Black Caucus Chair Rep. Karen Bennett, End Citizens United, and dozens of Georgia elected officials.
In the last fundraising quarter, 97 percent of all contributions to Ossoff's campaign were under $200.
A transcript of the ad:
"I'm Jon Ossoff, and like all our nurses and doctors, my wife Alisha is at the hospital every day, putting herself at risk to save lives during this crisis. 
They're the heroes.
We need to make sure our medical teams have every resource they need.
We'll get through this together, but it's never been clearer we need to stand up to the health insurance companies that have bought off Congress.
I approve this message because I'm not taking their money, and I won't stop fighting until everyone has great health care."