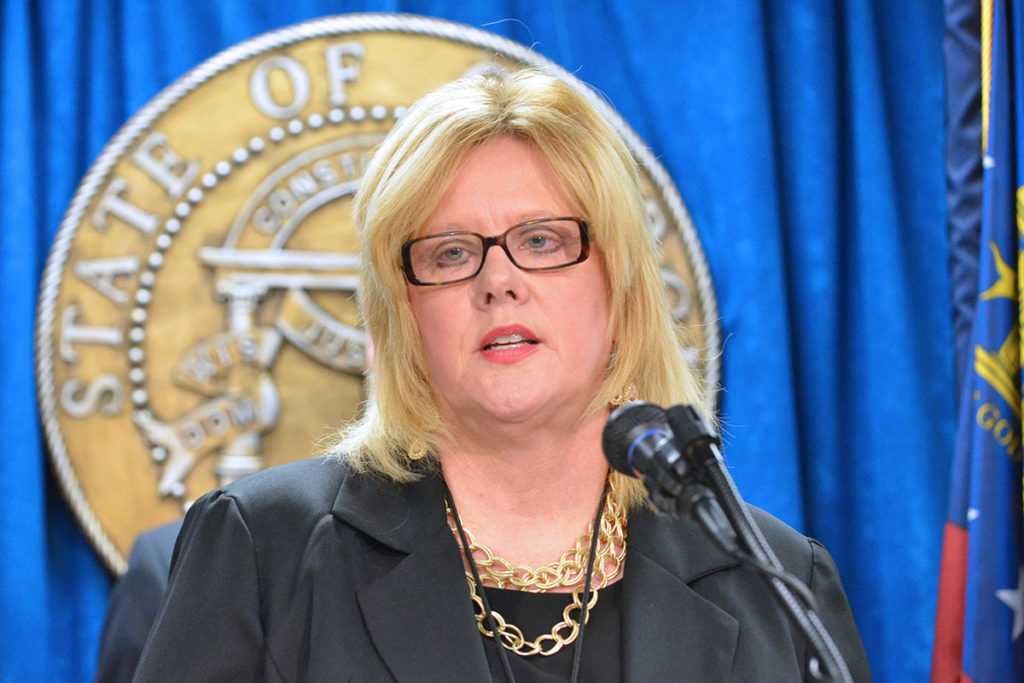 Former Governor Nathan Deal has pledged his support to State Senator and 7th district Congressional candidate Renee Unterman.

The campaign released the announcement Monday morning:
"I'm honored and humbled to be endorsed by former Gov. Nathan Deal in my campaign to take our shared conservative values to Washington," said Unterman. "During his time as governor, his conservative leadership helped our communities emerge from the Great Recession and flourish. It's no wonder he left office as the most popular elected official in the state. I appreciate the strong friendship we built while working together to improve the lives of Georgians, and I'm grateful to have the support of one the great statesmen of our time."
Unterman served in the state Senate during Deal's terms as governor. They worked together closely on numerous initiatives including cutting state income taxes, reforming mental health funding, combatting human trafficking and cracking down on illegal immigration in Georgia.
"Renee Unterman has proven herself to be a passionate, courageous conservative fighter and I'm proud to endorse her campaign for Congress," said Deal. "The people of Georgia deserve tough and thoughtful representatives, and I am confident Renee will deliver results for her constituents because, believe me, she never stops working. As our state works to provide every Georgian with a bright future, I believe Renee is the candidate who will always do what's right and get the job done."
Unterman also landed the support of Lieutenant Governor Geoff Duncan last month.
Early voting for the Republican primary begins May 18 and June 9 is Election Day.