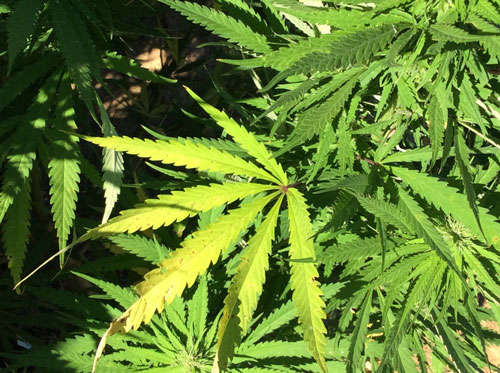 One Georgia lawmaker has dropped a bill to alter the criminality and punishment of misdemeanor marijuana possession in Georgia.
Democrat Senator Harold Jones of Augusta filed Senate Bill 10, though the bill has not been assigned to a committee.
Current state law sets possession of marijuana in the amount of "one ounce or less" as a misdemeanor punishable by a fine of up to $1,000 and/or up to a year in jail. Jones' proposal would increase the possession cap at two ounces, essentially doubling what encompasses a misdemeanor crime in Georgia.
SB 10 specifically addresses OCGA 16-13-2, which provides for conditional charges of
misdemeanor marijuana offenses for first time offenders not guilty of committing any other crime at the time of their citation and/or arrest, which differs from the general code section of 16-3-30 dealing with controlled substances, though both are mentioned in the bill.
The bill also stipulates that:
One-half ounce or less can't yield a fine of more than $300.

More than one-half ounce but up to two ounces would be punishable by up to $1,000 in fines, jail time up to a year, and community service.

Distribution laws would change to be in line as well and increase to two ounce or more before distribution charges could be applied, instead of the current one ounce

Strikes language to allow any possession charge in municipal court to be transferred to state court instead of those outlined by what would be old language should this bill take effect, including

OCGA 16-3-30

's general code section language.
The climate or support for such an initiative is still to be determined as the bill has no co-signers, but the legislature is expected to at least begin discussions on cultivation and access for medical cannabis oil related products, following the recommendations of a study commission.
At the local level, a number of municipalities in Georgia have taken up decriminalization and local ordinances in an effort to handle the issue close to hope, but cities like Statesboro are running into issues of enforcement of their local ordinances and are having to cite state law regardless. The issue is especially complicated because marijuana remains illegal in surrounding areas, county jurisdiction, and at the state and federal level, so other law enforcement agencies aren't prohibiting from citing or releasing on state code violations.
SB 10_2019