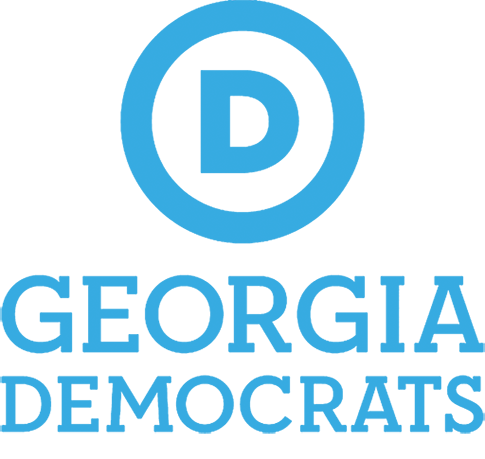 Georgia Democrats have announced a list of lawmakers they plan to challenge next year after the passage of House Bill 481, best known as "the heartbeat bill."
The lengthy list comes as the Georgia General Assembly gave final approval on Friday to one of the nation's strictest abortion bans, a law that would prohibit abortion once a heartbeat is detected, or at the six week point in a pregnancy. This is a change from the current 20-week ban in Georgia. The newly-passed law allows a woman to still obtain an abortion up to 20 weeks in the event of rape or incest if a police report is filed and in some instances to save the life of the mother. The bill also provides a tax credit for the pregnancy, even in the event of a miscarriage.
The list only includes one Democrat – Representative Mack Jackson, who voted in favor of the legislation both times it came to the House floor.
Rep. Heath Clark (District 47 – Warner Robbins)
Rep. Brett Harrell (District 106 – Snellville)
Rep. David Clark (District 98 – Buford)
Rep. Dale Rutledge (District 109 – McDonough)
Rep. Sharon Cooper (District 43 – Marietta)
Rep. Ron Stephens (District 164 – Savannah)
Rep. Bonnie Rich (District 97 – Suwanee)
Rep. Chuck Martin (District 49 – Alpharetta)
Rep. Houston Gaines (District 117 – Athens)
Rep. Gerald Greene (District 151 – Cuthbert)
Rep. Marcus Wiedower (District 119 – Watkinsville)
Rep. Mike Cheokus (District 138 – Americus)
Rep. Debra Silcox (District 52 – Sandy Springs)
Rep. Ed Setzler (District 35 – Actworth)
Rep. Chuck Efstration (District 104 – Dacula)
Rep. Don Parsons (District 44- Kennesaw)
Sen. PK Martin (District 9 – Lawrenceville)
Sen. Bruce Thompson (District 14 – White)
Sen. Marty Harbin (District 16 – Tyrone)
Sen. Brian Strickland (District 17 – McDonough)
Sen. Brandon Beach (District 21 – Alpharetta)
Sen. Greg Dolezal (District 27 – Cumming)
Sen. Matt Brass (District 28 – Newnan)
Sen. Mike Dugan (District 30 – Carrollton)
Sen. Kay Kirkpatrick (District 32 – Marietta)
Sen. Lindsey Tippins (District 37 – Marietta)
Sen. Renee Unterman (District 45 – Buford)
Sen. John Albers (District 56 – Roswell)
"In passing the abortion ban, Republicans have shown that they can't be trusted to make decisions on behalf of Georgia women, Georgia's healthcare system, or Georgia's economy," said Nikema WIlliams, Chair of the Democratic Party of Georgia. "We can't afford to let them continue to take our state backwards. The Blue Challengers Initiative is our first step to replace these lawmakers with strong Democrats who will fight for our values."
Governor Kemp has pledged to sign the bill, but not until after the legislature adjourns – which happens Tuesday. He also released a statement Friday saying:
"Georgia values life. We stand up for the innocent and speak for those who cannot speak for themselves. The legislature's bold action reaffirms our priorities and who we are as a state. I thank these lawmakers for their leadership and applaud their undeniable courage.
"Our efforts to protect life do not end here. We must work to ease the adoption process, find loving homes for those in our foster care system, and protect the aging and vulnerable. Together, we will ensure that all Georgians are safe and have the opportunity to live, grow, learn, and prosper."