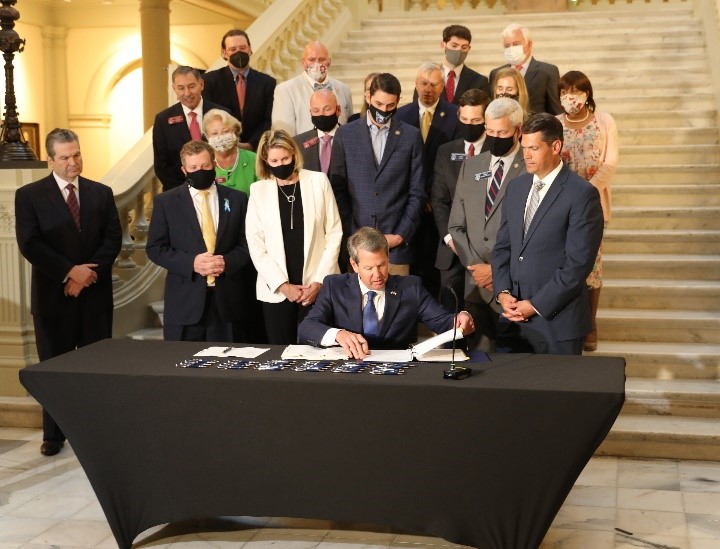 On Tuesday, May 3, Governor Brian Kemp signed House Bill 154, sponsored in the Senate by Sen. Bo Hatchett (R – Cornelia). House Bill 154 would decrease the age for Georgians to adopt children to 21 from 25.
"Reforming Georgia's processes for foster care and adoption were a few of the main areas I hoped to address in the 2021 legislative session," said Sen. Hatchett. "Last week, we saw Gov. Kemp sign HB 154 and other urgently needed reform measures which will all have a lasting positive impact on our adopted children and those in foster care. I am proud to have carried HB 154 in the Senate and look forward to working with Gov. Kemp, the Department of Family and Children Services (DFCS), and other relevant stakeholders to continue to support Georgia's adopted and foster care population."
HB 154 also establishes a felony for individuals who intentionally misrepresent a pregnancy, or their intention to place a child for adoption, when the individual is not pregnant. The bill also allows DFCS to file a petition for the appointment of an individual who is within six months of reaching their 18th birthday to serve as a guardian of a minor in DFCS custody.
You can read the full text of HB 154 below.
HB 154