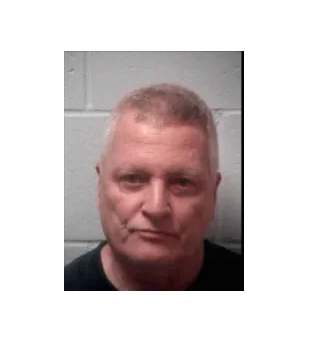 The name of a former county commissioner is being erased from county buildings as he serves out his prison sentence.
Former Henry County Commissioner Gary Freedman's name has been scrubbed from plaques in the community, at the administration building, and where commissioner gathers for meetings, according to county officials.
He previously served on the Board for eight years, worked as a police officer, and served in the military, but Freedman is now serving time at Georgia State Prison for child molestation and sexual battery charges he pleaded guilty to in 2017. The victims ranged in age from 9 to 16 and, at the time of the plea deal, he was facing possible charges of a similar nature in Michigan, Indiana, Arizona and Texas. He is expected to be released in 2025 after serving eight years with the remainder of his sentence to be served on probation. Freedman is currently 75.
The Henry Daily Herald reported that the Public Information Director for Henry County, Melissa Robinson, said the removal was initiated after county residents began complaining.
"County management made the decision, in consultation with the Board of Commissioners, to have his name removed from the building plaques after receiving complaints and concerns from residents," Robinson said in the Henry Daily Herald report.
The move may run afoul of a new state law, signed days ago by Gov. Brian Kemp, to protect public monuments.  
The controversial new law made news because it protects Confederate and other battle memorials. But it also protects other public monuments. 
No one has attempted to challenge the removal.
Upon release from prison, Freedman will have to register as a sex offender and will be prohibited from contacting the victims or their family – some of whom he is kin to by blood and by marriage.