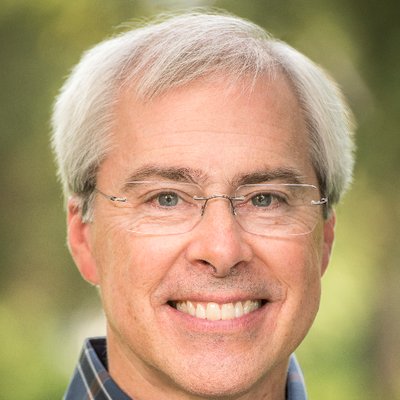 Last week, attorney and former Congressman John Barrow announced the latest round of endorsements of his candidacy for the seat on the Georgia Supreme Court currently held by retiring Justice Robert Benham.
The nonpartisan election will take place at the same time as next year's general primary election, on May 19.
Barrow has received endorsements from a bi-partisan group of district attorneys, sheriffs, other elected officials, leaders of the State Bar, and public citizens all across the state. Barrow previously published a list of endorsers from the Metro Atlanta and Middle Georgia areas. Today's list of 61 endorsers from South Georgia pushes the overall number of endorsements to 217.
"I'm particularly proud of the endorsements I've received from current and former District Attorneys and Sheriffs. Of the 62 names released today, almost half – 27 – are District Attorneys or Sheriffs. No one knows the needs of the courts better than they do."
The group is also notable for its bipartisanship: Of the 26 current and former DAs and Sheriffs on this list, 17 are Republican, 8 are Democrats, and 1 is an Independent. "What they tell me is that they want someone who has shown that he can work in a bipartisan manner, and someone who has real world experience to help the Supreme Court represent all of us."
Barrow is an honor graduate of the University of Georgia and was one of the youngest members of his class at Harvard Law School, where he counted former Senator Russ Feingold and Chief Justice John Roberts as classmates.
After clerking for the U.S. Court of Appeals for the Fifth and Eleventh Circuits, Barrow has represented more Georgians, in more ways, than anyone else running for the Georgia Supreme Court:
For over 23 years Barrow earned his living as a lawyer in private practice, almost 4 times longer than the average on the Court.
Barrow served for 14 years as a county commissioner in Athens-Clarke County, which is more experience in local government than all the rest of the Court combined.
After his service in local government, Barrow served 10 years in Congress. In a time of extreme partisanship, Barrow earned a reputation as the most bipartisan member of Congress.
Barrow and his wife, Angèle, have 5 children and 4 grandchildren (and one more on the way). They attend the First Baptist Church of Athens and divide their time between their home in Atlanta and his great-great-greatgrandfather's home in Athens.
South Georgia Endorsements of John Barrow for the Georgia Supreme Court:
Hayward Altman, District Attorney, Middle Judicial Circuit
Ramsey Bennett, Sheriff, Pierce Co.
Sanford Bishop, Member of Congress
Rev. Matthew Southall Brown, Sr., Pastor Emeritus, St. John Baptist Church, Savannah
Noel Brown, Sheriff, Bulloch Co.
James Canady, Emanuel Co. Commissioner
Tommy Coleman, Former Mayor, Albany
Lee Cone, Sheriff, Ben Hill Co.
Brian Cornwell, Savannah Attorney
Mark Cothren, Sheriff, Bacon Co.
Susan Cox, Statesboro Attorney;
Former Member, Georgia Judicial Nominating Commission
Rick Currie, Former District Attorney, Waycross Judicial Circuit
Bill and Linda Daniel, Savannah Attorney
Donnie Dixon, Former U.S. Attorney
Gerald Edenfield, Statesboro Attorney; Former President, State Bar of Georgia
Lehman Franklin, Statesboro Attorney
Jimmy Franklin, Statesboro Attorney; Former President, State Bar of Georgia; Chairman, Federal Judicial Appointment Screening Committee
Cathy Helms, Former District Attorney, Alapaha Judicial Circuit
Wade Herring, Savannah Attorney
George Hooks, Former State Senator
Edna Jackson, Former Mayor, Savannah
Francys Johnson, Statesboro Attorney; Former President, Ga. NAACP
Lester Johnson, Savannah Attorney
Alvie Lee Kight, Sheriff, Toombs Co.
Mike Kile, Sheriff, Screven Co.
Bob Killian, Brunswick Attorney
Maurice Luther King, Albany Attorney
Sims Lanier, Statesboro Attorney
William "Spencer" Lee IV, County Attorney, Dougherty Co.
Chad Mance, Savannah Attorney
Roger Marietta, Professor; Albany City Commissioner
Jim Marshall, Former Member of Congress
Jimmy McDuffie, Sheriff, Effingham Co.
Hugh McNatt, Toombs County Attorney
Craig Nobles, Sheriff, Long Co.
Robert Oglesby, Sheriff, Jenkins Co.
Rusty Oxford, Sheriff, Johnson Co.
Raymond Peterson, Sheriff, Clinch Co.
Jim Proctor, Sheriff, Camden Co.
Laura Register, Member, Grady Co. Board of Education
Randy Rigdon, Sheriff, Wheeler Co.
Eric Roden, Savannah Attorney
Robert Rodgers, Sheriff, Wilcox Co.
Roy Rowland, Former Member of Congress
Gene Scarbrough, Sheriff, Tift Co.
Steve Scheer, Savannah Attorney
Al Scott, Chair, Chatham Co. Commission
Brad Shealy, District Attorney
Freddie Powell Sims, State Senator
Dan Snipes, Statesboro Attorney; President, Ga. Trial Lawyers Association
Tyson Stephens, Sheriff, Emanuel Co.
Brad Stevens, Savannah Attorney
Chris Steverson, Sheriff, Telfair Co.
Mark Tate, Savannah Attorney
Glyn Thrift, Chair, Candler Co. Commission
Randall Tippins, Sheriff, Evans Co.
Tim Vaughn, District Attorney, Oconee Judicial Circuit
John Wilcher, Sheriff, Chatham Co.
Al Williams, State Representative
Doyle Wooten, Sheriff, Coffee Co.