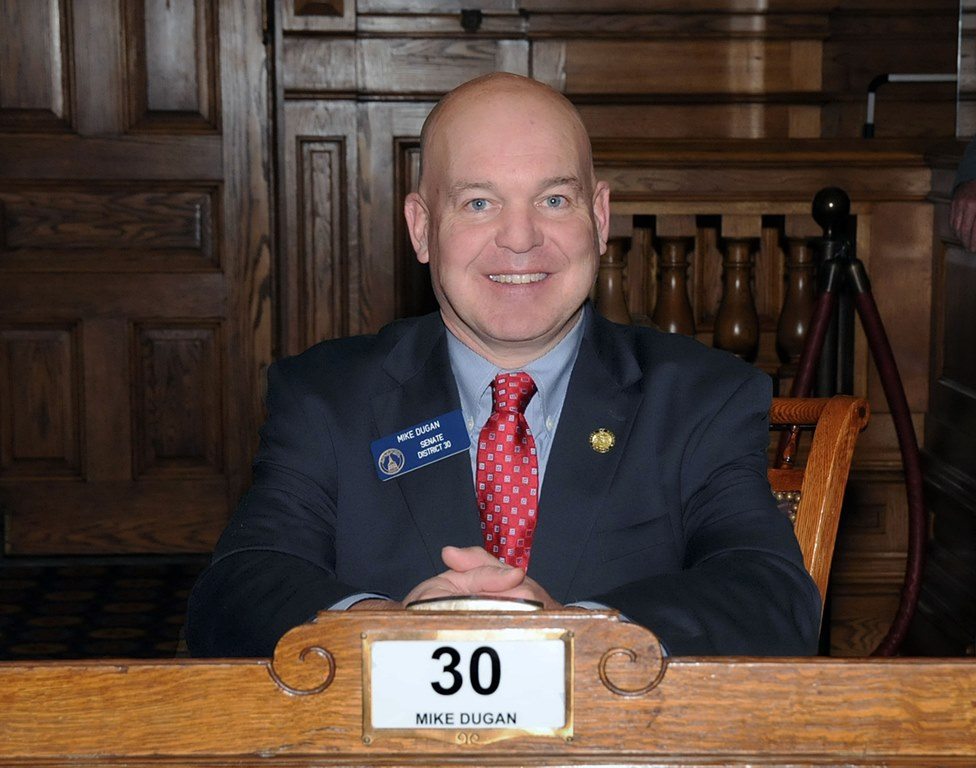 As Douglas County citizens watch at the local level as the Board of Commissioners discusses issues of transportation within the county, Elected officials in the  Georgia General Assembly have also taken up the issue of transportation.

HB930, sponsored by House Rep Kevin Tanner of Dawsonville passed out of the House February 28th and was heard in the Senate Transportation Committee on Wednesday (you can watch that hearing in full here)  Douglas County Senator Mike Dugan (R-30) serves as Secretary of that committee and spoke with AllOnGeorgia shortly after the hearing.
HB 930 would change the name of the Georgia Regional Transportation Authority to the Atlanta-region Transit Link "ATL" authority.  This newly created authority would cover 13 Metro Atlanta counties, including Douglas. Senator Dugan notes is that if HB930 were to pass in current form, counties included in the legislation would have to vote on whether their county should participate in the Atlanta-region Transit Link "ATL" authority or not.  "No one would be forced into it" said Dugan.
When asked specifically about local governments pursuing transportation options, Senator Dugan was not supportive of the idea. "What I don't want is to have another disjointed singular entity that is not being funded" Dugan said.  Senator Dugan explained that in his view, pursuing transit systems outside of the Atlanta-region Transit Link "ATL" authority would "pull resources that could be used" in other parts of the county. Dugan would close his remarks by stating that he didn't feel it would be "efficient at all" to do a "standalone" bus system that wasn't tied into the Atlanta-region Transit Link "ATL" authority.
All On Georgia will closely monitor HB930 throughout the remainder of the legislative session.