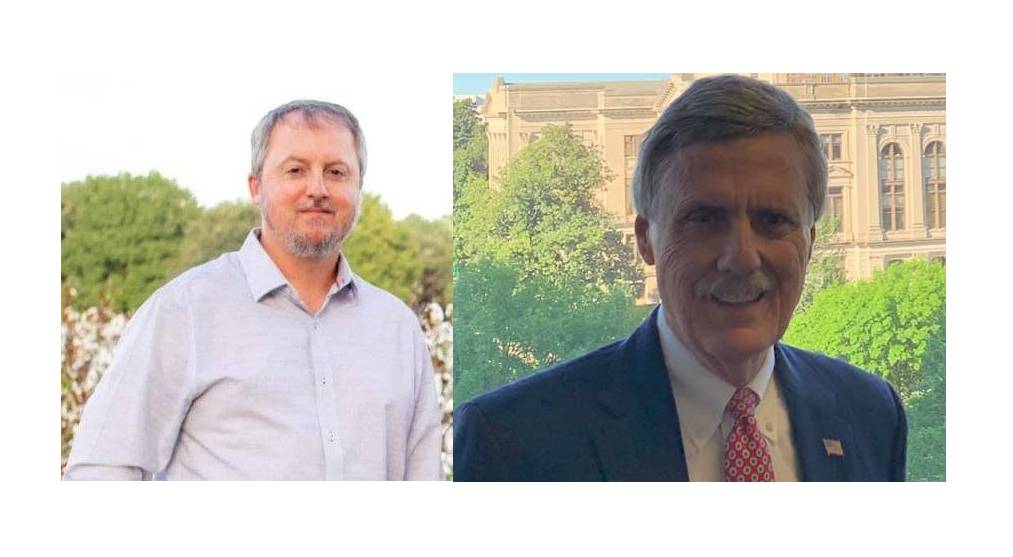 Two candidates have announced they are seeking the State Senate seat now vacant due to the passing of longtime Senator Jack Hill.


Hill's unexpected death on April 6th initially left uncertainty about how the senate seat for the 4th district will be filled, as state law does not require that qualifying – which occurred in March – be re-opened. In previous instances where deaths have occurred after qualifying closed, the state Republican party appointed a person to fill the vacancy, as was the case with State Representative David Clark in Gwinnett County. While the Secretary of State's office has worked to lay out the logistics of the primary election amid the COVID-19 pandemic- now moved to June 9th – it now seems a special election will be held for the seat.
Neil Singleton of Collins said last week that he still planned to seek Hill's seat.
I am a Republican with Constitutional views. I am running for State Senator in the 4th district. We need less government in our daily lives and more citizen control and say. My goal is to put your voice on Capitol Hill.
I was born and raised in Berea, Ky by a single mother in a small farming community. At the age of 17, I joined the US Army and I am a Veteran of the Gulf War. I completed basic training at Ft. Leonardwood, MO and my first duty station was Hunter Army Airfiled in Savannah, GA. I went on from there to Colorado Guard and I served as a Deputy Sherriff in Denver, CO.
As life progressed, I found myself back in Savannah, GA where I was a Police Officer for 4 years and where I met Jill, my wife. We moved back to her hometown in Collins, GA where we currently live with our daughter, Reagan.
Jill and I own our home in Collins. Jill is a 1st grade teacher in Tattnall County.
Bulloch County CPA Billy Hickman announced Monday morning that he would also be seeking the seat. From his news release:
His first priority as State Senator will be helping the citizens of District 4 gain access to every State and Federal resource available to assist with the health and economic impact of the COVID-19 virus. As a CPA during the recession, Billy has witnessed first-hand the devastating loss of jobs in the district. He will use his expertise as a businessman and Certified Public Accountant and his conservative principles to work with Governor Brian Kemp and legislative leaders towards creative solutions for projected revenue shortfalls that put our local taxpayers, workers, businesses and families first.
Mr. Hickman joined the firm of Dabbs, Hickman, Hill, and Cannon, LLP after graduating from Georgia Southern College in 1974. He has served in a variety of civic and professional leadership positions including Past Chairman of the Board of Trustees of the Georgia Southern University Foundation, Inc., President of the Statesboro-Bulloch County Chamber of Commerce, and currently serves on the board of East Georgia Regional Medical Center.
Billy and his wife, Jo Ann, have been married for 45 years and have two sons and five grandsons.
The district encompasses Bulloch, Candler, Effingham, Emanuel (pt), Evans, and Tattnall (pt) counties. Hill held the position of Chairman of the powerful Senate Appropriations Committee. He was Georgia's longest serving state senator, having been elected as a Democrat in 1990. He also served as the Vice Chairman of the Senate Rules Committee, and as a member on the Natural Resources and the Environment and Regulated Industries and Utilities committees in the Senate, as well as an ex-officio member of the Finance Committee.
He is survived by his wife, Ruth Ann, three children, and seven grandchildren.