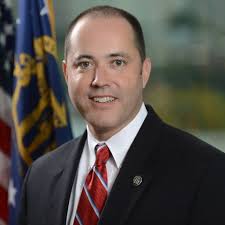 Attorney General Chris Carr announced Wednesday that he has joined 20 other attorneys general in submitting a "friend of the Senate" letter outlining the legal flaws of the impeachment of President Donald Trump.

"As the chief legal officers of our states, my colleagues and I felt it important at this time to weigh in and voice our objection to the legal and factual underpinnings of these impeachment proceedings," said Attorney General Chris Carr. "The legal theories underlying both Articles I and II are not only flawed, they are inherently destructive of separation of powers, contrary to the Framers' vision of impeachment power and will set a dangerous precedent.
"The Framers of our Constitution hesitated to give Congress impeachment power over the President for fear of it being used for political disagreements or as a partisan weapon and expertly crafted it so it could not, and we believe the Senate must expressly reject the articles of this impeachment to protect the office of the President and the Constitution," continued Carr.
In an excerpt from the letter, the attorneys general from 21 states write:
This impeachment proceeding threatens all future elections and establishes a dangerous historical precedent. That new precedent will erode the separation of powers shared by the executive and legislative branches by subjugating future Presidents to the whims of the majority opposition party in the House of Representatives. Thus, our duty to current and future generations commands us to urge the Senate to not only reject the two articles of impeachment contained in H. Res. 755 – "abuse of power" and "obstruction of Congress" – as lacking in any plausible or reasonable evidentiary basis, but also as being fundamentally flawed as a matter of constitutional law.
The following attorneys general also joined Georgia in submitting the letter: Alan Wilson (SC), Jeff Landry (LA), Sean Reyes (UT), Steve Marshall (AL), Kevin Clarkson (AK), Leslie Rutledge (AR), Ashley Moody (FL), Curtis Hill (IN), Derek Schmidt (KS), Daniel Cameron (KY), Lynn Fitch (MS), Eric Schmitt (MO), Tim Fox (MT), Doug Peterson (NE), Dave Yost (OH), Mike Hunter (OK), Jason Ravnsborg (SD), Herbet Slatery (TN), Ken Paxton (TX), Patrick Morrisey (WV).
The complete letter is below.