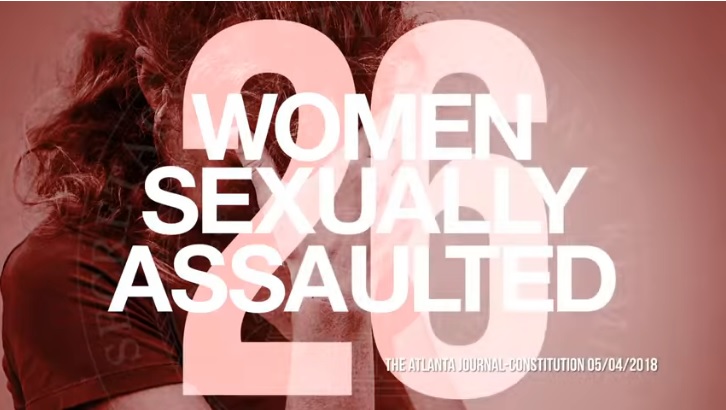 Less than two weeks remain until the nation's most watched gubernatorial race in the nation will show resolve, but the respective parties are still funneling money to television ad buys.

The latest ads released by the Democratic Party of Georgia show a stark contrast in messaging: one is self-proclaimed by the Party as "scathing," in which it attacks Republican Brian Kemp, while the second announces "a bright future" with Democrat Stacey Abrams.
The negative ad on Kemp was released Wednesday with the YouTube caption "Brian Kemp's Victims." The description reads "Casey Cagle said it best: Brian Kemp cannot be trusted." The press release accompanying the video on was brief, reading only 3 lines:
"Today, the Democratic Party of Georgia released a scathing video attacking Brian Kemp. The video, which highlights 20 years of failures by Brian Kemp, can be viewed here: https://youtu.be/iAV5pi4HxRc
Spoiler alert: The footage was borrowed from a Republican."
You can watch it below.
The positive ad on Abrams, titled "Brighter" was released Thursday.
In it, Stacey Abrams speaks on the voiceover, saying:
A lot has been said about me during this campaign. But this election isn't about me. It's about you. And the future of Georgia. It's about where we're going. Together. As your governor, I'll expand Medicaid and make healthcare more affordable and accessible. We'll create more good paying jobs across Georgia and keep money in your pockets. And we'll make sure all of our children get a quality education regardless of zip code. If you trust me with your vote… I'll work hard every day to make Georgia proud.
Watch it below.
Abrams, Kemp, and Libertarian candidate Ted Metz will square off on November 6th. Early voting runs through November 2nd.