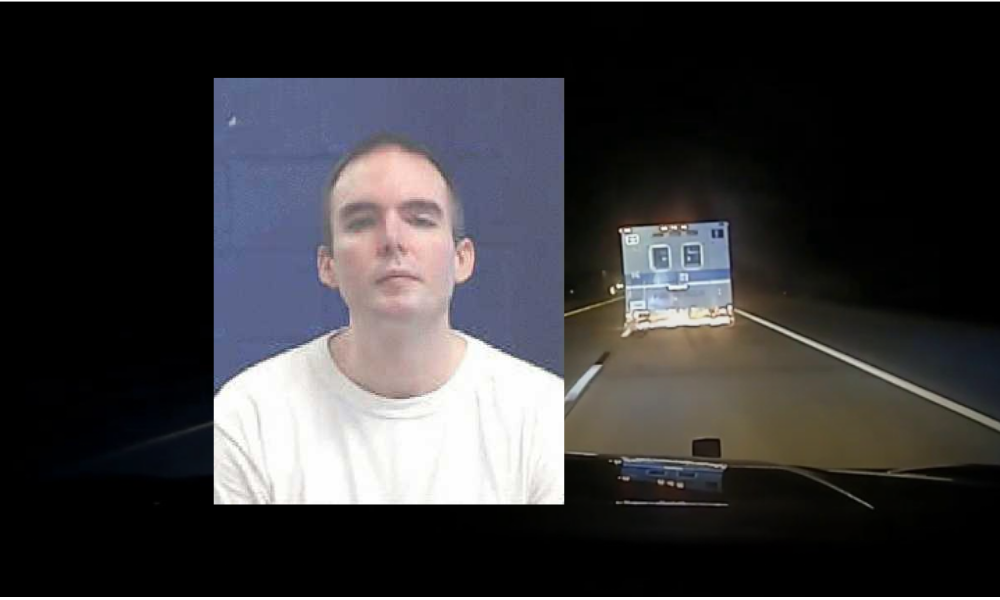 After an inmate from Georgia State Prison in South Georgia stole an ambulance and fled on the interstate, the Georgia Department of Corrections proudly announced the 'recapture' of the absconder but offered little information as to how the incident occurred in the first place.

An inmate at Georgia State Prison in Reidsville, Ga reportedly stole an ambulance after 1:00 a.m. Friday morning. The inmate then fled Tattnall County and got on I-16 West, headed toward Dublin/Macon. Law enforcement in Laurens County executed a PIT maneuver just after 3:00 a.m. in an attempt to stop the ambulance. The ambulance rolled into the median and the driver was taken into custody without further incident.
WGXA later obtained and published the dash cam footage and a handful of photos from the deputy's vehicle, showing the chase and immobilization.
The Georgia Department of Corrections made no announcement to the public and did not post any information on the incident – during or after – on official social media accounts. The last post on DOC Facebook is from October 21 and on Twitter – October 27.  The agency only quietly published a release after the escapee was in custody once again.
On Friday, the Department of Corrections published a press release that read:
"The Georgia Department of Corrections (GDC) announced today the recapture of inmate David Pittman (GDC #1001535804).  Pittman absconded from his work detail at the Georgia State Prison Fire Station in Reidsville, Ga., at approximately 1:30 a.m. on October 30th, using a stolen GDC vehicle.  He was recaptured by the Laurens County Sheriff's Department at approximately 3:10 a.m. on I-16 westbound.
Pittman will be returned to Georgia State Prison and will be charged with escape.  He was serving a 10-year sentence for Aggravated Battery."
Story continues below.
Pittman David Offender sheet

The state agency has had a number of operational snafus in the last year, including the accidental release of a violent offender serving a life sentence for rape at Rogers State Prison – also in Tattnall County – and a violent riot at Ware State Prison where guards were reportedly overtaken by inmates, which was brought to light after inmates posted video and pictures on social media while it was happening. In both instances, the Department of Corrections offered minimal information on the incidents and never followed up with information on how individuals were held accountable or how policies were altered to ensure similar incidents did not occur again in the future.