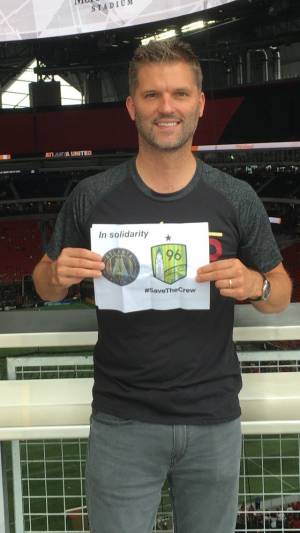 By: Allie Smith – University of West Georgia

University of West Georgia professor of human geography Andy Walter has been able to enhance his own knowledge of the field while providing insight to his students through his research of Atlanta sports teams.
"I have been focusing on the sports industry and the importance of stadiums not only to the business enterprise but also to the cultural attachments people have to stadiums," he said.
Walter has researched the geography of Atlanta sports teams, and more specifically, the movement of the Atlanta Braves stadium from downtown to Cobb County.
Walter has researched the motive behind the move and what it means for the fans, the team and the community of the city.
"What I am interested in is the tension between the way they benefit from and foster an attachment to a place," Walter said. "The Braves really benefit when Atlantans identify being Atlantan with the Braves."
When the Braves relocated, Walter mentioned that many fans felt abandoned by their team, but in reality, the organization was looking to expand their business.
"These teams are always trying to increase their global market brand and redesign their stadiums," Walter said. "But when they do it can alienate their true fans and threaten their fan base."
Walter is utilizing the experience he has gained from this study in teaching his students about economic geography.
"Cultural geography is a really good way to teach students about urban financing and urban politics," Walter said. "I find in economic geography, it's good for helping students find and understand different organizational structures."
With the example of the Braves and his own passion for geography, Walter is able to relate to his students and encourage them in their intellectual pursuits.
"Students often don't have a lot of confidence in their intellectual abilities, but they will feel very authoritative over their sports team," he concluded. "I am also very excited and passionate about what I teach, which always helps in the classroom."