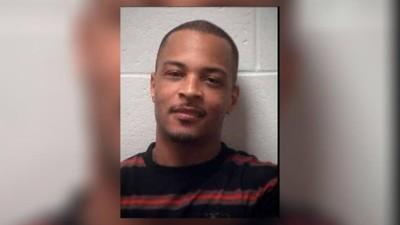 A popular music artist will pay a fine after pleading 'no contest' to a local ordinance that bans public cursing.

Rapper T.I., whose real name is Clifford Harris Jr., will pay a $300 fine for an incident going back to May of this year in which he was arrested upon return to his gated community where he has a residence. He reportedly did not have his keys. The security guard initially would not allow T.I. to enter the property, but eventually allowed Harris to pass. Reports indicate that T.I. later returned to the front gate to get the supervisor name, which is when the situation apparently escalated.
A police report was filed in Henry County and alleges that T.I. was intoxicated and used "vulgar, profane, lout, and unbecoming language."
That's where the law comes in.
Henry County has an ordinance that prohibits the use of "obscene words or epithets" in public under a disorderly conduct ordinance. His alleged intoxication didn't help the situation under the ordinance either.
T.I was charged with three counts of disorderly conduct and simple assault, but that charged was dropped back in October.
His spokesperson has said that he maintains he is innocent and that the "no contest" plea is merely to 'put that matter to bed.'