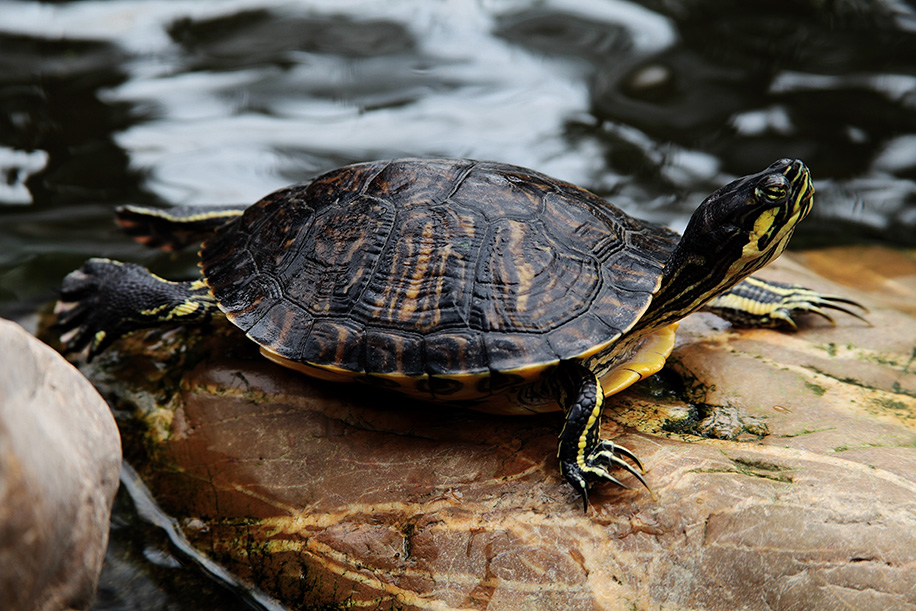 According to the U.S. Attorney's Office for the Northern District of Georgia, Nathan Horton has been sentenced for illegally trapping and exporting thousands of freshwater turtles in Georgia in violation of the Lacey Act.
"Horton robbed public lands by using illegal traps that can cause significant harm to aquatic animals and birds," said U.S. Attorney Ryan K. Buchanan. "This tough but fair sentence should be a warning to anyone who would consider violating our nation's wildlife protection statutes."
"Wildlife trafficking negatively impacts our native natural resources and could possibly lead to a species' extinction," said the U.S. Fish and Wildlife's Office of Law Enforcement Assistant Director Edward Grace. "Our agents worked closely with Georgia's Department of Natural Resources and the U.S. Attorney's Office to ensure this trafficker faced prosecution for his serious crime. This work is important so future generations of Americans may enjoy our nation's wildlife treasures."
"Our Law Enforcement Division is tasked with protecting Georgia's wildlife population, and they certainly did that in this case. I am proud of the hard work and long hours our investigators, working alongside our partners at U.S. Fish and Wildlife Service, invested in bringing this criminal to justice." Commissioner Mark Williams. Georgia Department of Natural Resources.
According to U.S. Attorney Buchanan, the charges and other information presented in court: The Lacey Act regulates the trafficking and labeling of wildlife, fish, and plants and makes it unlawful for individuals to, among other things, knowingly export and sell wildlife that has been illegally taken in violation of state law. In Georgia, the Department of Natural Resources ("GA-DNR") regulates the collecting, trapping, exporting, trading, and selling of freshwater turtles from land belonging to the State of Georgia. Like it does with other wildlife, GA-DNR regulates both the number of freshwater turtles that may be collected and the manner in which they may be trapped.
From at least July 2015 and continuing until at least October 2017, Horton shipped thousands of freshwater turtles from Georgia to California that had been trapped using turtle nets that were illegal under Georgia law.  The turtles trapped by Horton were ultimately destined for Asia, where they could be sold for substantial profits. Through his illegal trapping activities, Horton earned more than $150,000. Unlike other animals that are hunted or trapped, such as deer, rabbits, and squirrels, freshwater turtles tend to have longer life spans and produce few offspring that survive to adulthood. Due to these biological characteristics, overharvesting of turtles can cause substantial, lasting damage to overall turtle populations.
Nathan Horton, 37, of Orangeburg, S.C., has been sentenced to one year and a day in prison to be followed by three years of supervised release, and ordered to pay a fine in the amount of $10,000. Horton was also ordered to complete 200 hours of community service and he was banned from trapping turtles and other wildlife for the entirety of his term of supervised release. Horton was convicted on these charges on December 8, 2021, after he pleaded guilty.
This case was investigated by the U.S. Fish and Wildlife Service Office of Law Enforcement, Georgia Department of Natural Resources, South Carolina Department of Natural Resources, and California Department of Fish and Wildlife.
Assistant U.S. Attorneys Alex Sistla and Samir Kaushal prosecuted the case.