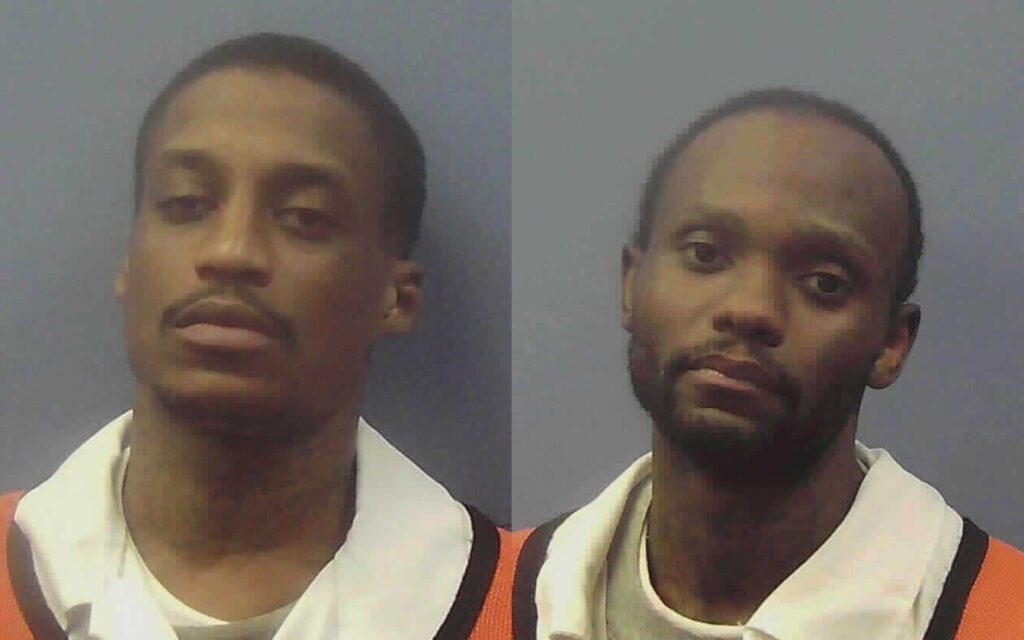 According to Chattooga County Magistrate Court records, two Hays State Prison inmates are accused of kidnapping, beating and stabbing a correctional officer on January 24.


On Monday, inmates David Omar Tyler, 31, of Atlanta, and Roman Christian Higdon, 31, of Philadelphia, Penn., were both transported to the Chattooga County Jail and booked.
According to court records, the pair forced a Georgia Department Corrections Officer into a cell.
Once inside the small, confined area, they locked the door behind them. The two prisoners handcuffed the officer to a bed-frame with his own handcuffs, violently and savagely beat him with a carabiner attached to a large chain.
According to court records, They then stabbed him with a sharpened piece of metal in the head, back and legs. Tyler and Higdon are charged with felony kidnapping, felony aggravated assault and felony obstruction of law officers.


According to GDC records, Tyler is currently serving a 50-year sentence for incest, a 20-year sentence for child molestation and a five-year sentence for sexual battery which all took place in Houston County in 2007.
According to GDC records, Higdon is currently serving a 20-year sentence for an armed robbery in Paulding County back in 2009 and a three-year sentence for an aggravated assault in DeKalb County in 2008.
Source: NWGA Scanner https://nwgeorgiascanner.com/hays-prison-officer-kidnapped-handcuffed-then-beaten-and-stabbed-by-two-inmates-in-brutal-assault/?fbclid=IwAR0LGavUVHZowMYYKA-ZHyReBPnFaa3Ck2tANc3aiy9UHHu0KbdwolYDKg8