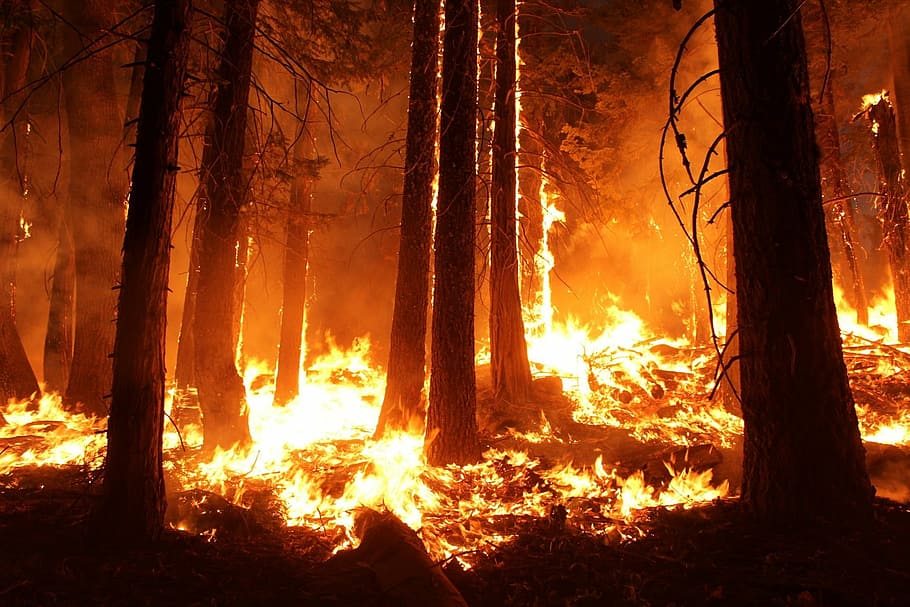 The Georgia Forestry Commission announced recently that a Berrien County man is in jail without bond following his arrest on numerous charges of woods arson and endangering human life. Christopher Michael Brown, 37, is facing 55 charges in connection with 13 intentionally set fires that burned 13.7 acres and threatened the lives of local and state officers. If convicted on all charges, Brown could be sentenced to 105 years in prison.

In late July, a series of suspicious forest fires prompted Berrien Co. Sherriff's Department investigators to request assistance from Georgia Forestry Commission Law Enforcement investigators. On August 4, while investigators were at the scene, 10 additional fires were set.  A joint search that utilized GFC aircraft and a canine unit from the Lowndes County Sheriff's Office was initiated. Officers located the suspect, who was taken into custody without further incident.
"I would like to thank all of our local fire departments and Georgia Forestry for their initial response to these fires," said Berrien County Sherriff Ray Paulk. "I'm also very proud of the work between our office, Investigator Rebecca Dowdy, and the Georgia Forestry Commission investigators for all their hard work in putting this criminal behind bars."
"This suspect was already on 10-year felony probation for family violence," said Berrien County District Attorney Chase Studstill. "That may result in a separate prison sentence, based on his new arrest on arson charges.
"The professionalism of the forestry investigators, along with their technology and air power, is amazing," said Studstill. "It is good to know we have a partner we can count on to deliver quick results. We appreciate the help."