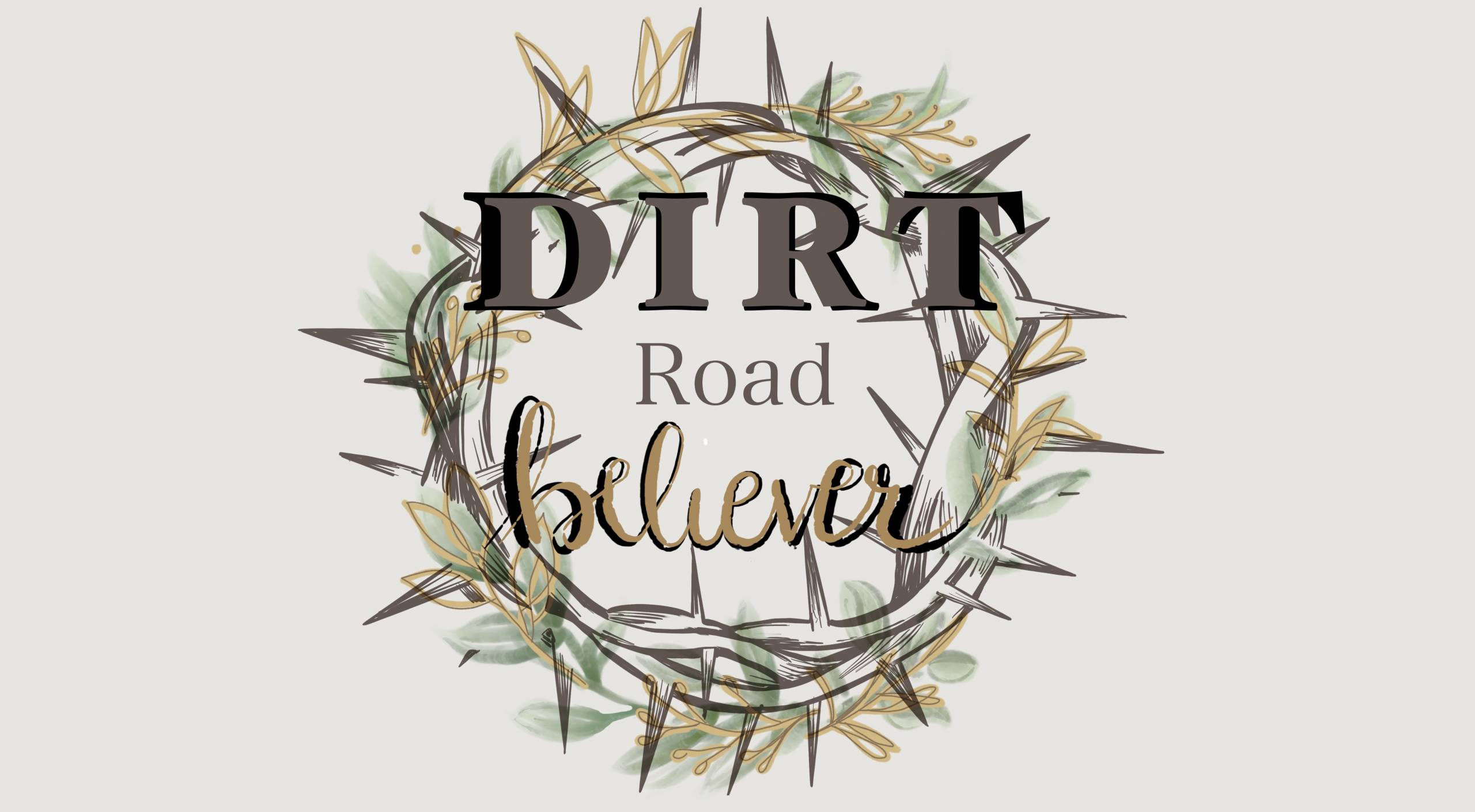 FAITH COLUMN: The following article is an opinion piece and reflects the views of only the author and not those of AllOnGeorgia.
I have noticed the word humanity popping up all around me lately. It usually appears in cases where there is an absence of humanity. The word means having or showing compassion or benevolence. In today's news reports, the ubiquitous question is, "How do we restore humanity?"
Interestingly, words like humane and humanity that point to goodness within have the root word "human". Even Jesus Christ asked, "Why do you call me good? No one is good except God alone." Luke 18:19. Recognizing that there is nothing wrapped in flesh that we can deem good, perhaps Jesus too was perplexed by the word humanity.
In Luke 16 there were two men who perfectly portray humanity and eternity. The rich man ignored a poor, sick man named Lazarus who sat at his gate. On earth, Lazarus needed what the rich man had, but was unwilling to share. But when they crossed over into eternity, the rich man needed what Lazarus had, but was unable to share. Lazarus was by Abraham's side in paradise while the rich man was tormented by flames on the other side of a chasm that separated the two.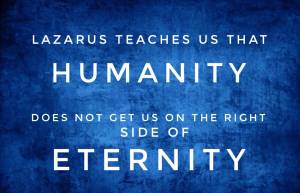 Once in eternity, the question "Where was the rich man's humanity?" was no longer a valid question. Lazarus didn't make it to paradise because he was humane. He didn't have the means to be compassionate or benevolent toward others; he was a pitiful outcast who teaches us that humanity will not get us on the right side of eternity. But this account does give insight into what Lazarus was doing at the rich man's gate while the dogs were licking his sores. He spent his time on earth crying out to God for provision and hoping in Him for a glorious eternity.
The story of the rich man and Lazarus is not really a lesson in 'you should be nice to others while you have the chance'. Although, we should be nice and generous to others while we have the chance, the message here is that there is an eternity that awaits everyone. Beyond showing  love to our neighbors we must have complete dependence on God through His son, Jesus.
The rich man arrived in eternity filled with regret that he didn't take eternity seriously. When he saw that Lazarus had taken eternity seriously, then he needed something from him. "Then I beg you, father, send Lazarus to my family, for I have five brothers. Let Lazarus warn them so that they will not also come to this place of torment. For if someone from the dead goes to them, they will repent." Abraham replied, "If they do not listen to Moses and the Prophets, they will not be convinced even if someone rises from the dead." Luke 16:27-31.
There was a man who rose from the dead to teach us all we need to know about eternity, yet many are too preoccupied with life and the stuff of life to consider their eternity. Being humane and having humanity towards your fellow man is wonderful, but at the root of it is 'human'. As humans, we fall short every single time because at our root, we are human. Grasping eternity with God goes far beyond just being nice people while we are on earth. It is unveiling hidden mysteries of eternity through trusting God while we are still on earth.
The rich man and Lazarus reveal one such mystery given by Mary the mother of Jesus in Luke chapter 1. …he has brought down the mighty from their thrones and exalted those of humble estate; he has filled the hungry with good things, and the rich he has sent away empty. 
For more on Humanity vs. Eternity visit Dirt Road Believer YouTube
https://www.youtube.com/watch?v=1HrtlylDnVM&t=52s