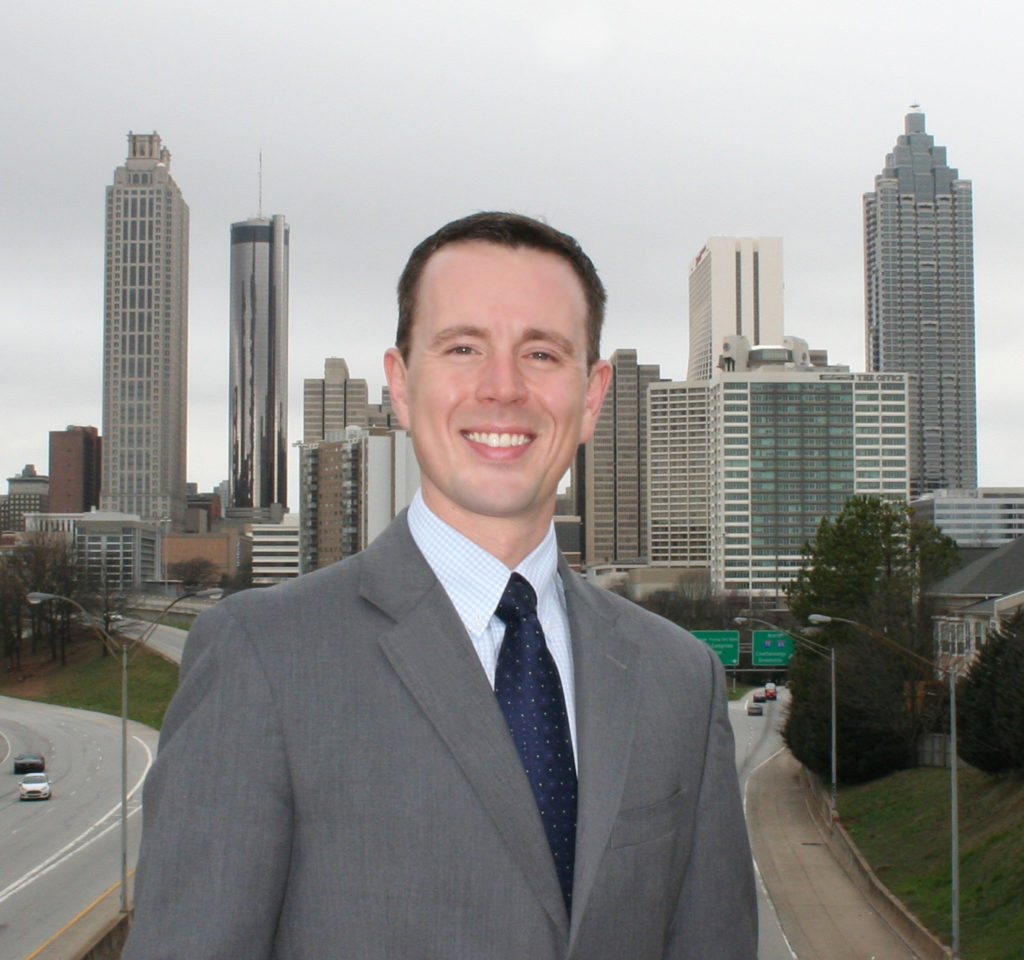 The following article is an opinion piece and reflects the views of only the author and not those of AllOnGeorgia..

Marc Hyden is the Director of State Government Affairs at the R Street Institute, and he is a long-time Georgia resident. You can follow him on Twitter at @marc_hyden.
---
It's a shame that it sometimes takes a crisis to learn a lesson, but that's the state America is in with the coronavirus. It has exposed our lack of preparedness and forced many to realize that the technologies, like automation, that special interest groups and some governments have shunned could have limited the virus's devastation.
Of course, this is of little comfort now, given that the scourge is already ravaging the globe. While Georgia has a relatively friendly regulatory framework, lawmakers need to stay the course and set an example for other states by further encouraging automation's usage. After all, COVID-19 has revealed much about technologies' merits, and if we heed these lessons, it will help us mitigate the next pandemic's damage and make the future a better place.
Arguably the two biggest issues facing America right now are keeping people healthy and keeping production and supply lines open. However, these goals sometimes clash with each other. Consider this: The best way to prevent the spread of COVID-19 is to isolate, but many essential employees must report to work where it is difficult to achieve adequate levels of social distancing. This could imperil their well-being, and if COVID-19 spreads among companies' labor pools, it could also impede their abilities to fulfill Americans' needs.
There are various kinds of businesses with different operations that provide essential services – from warehouses, to production lines, to delivery – that are keeping America afloat right now. Their employees are creating vital products, but these workers are concerned – understandably. They often work in close proximity to others, and indeed, there have been coronavirus outbreaks at some of their workplaces. This has led to a few strikes and walkouts.
Myriad companies are trying their best to cope with the reality of a world disrupted by COVID-19. Some have even responded by instituting new policies, including mandated temperature checks for employees, requiring all workers to wear masks, providing enhanced facility sanitizing, and even offering paid sick leave. These are admirable steps toward protecting employees, but automated technologies are also key to further safeguarding workers as well as securing production and supply lines.
As it stands, many businesses have employed the use of various forms of automation. Automakers use robotics on their assembly lines, warehouses are rolling out the use of scanning and boxing automation, and a host of brick and mortar stores have given customers the option of self-checkout for years – all to great effect.
Even in the absence of crises, automation brings tremendous economic value, but current events demonstrate why it is so important. Automation would reduce interpersonal contact between employees – keeping them healthier – and ensure supply lines remain intact. Imagine a world where drones rather than truck drivers delivered packages, warehouses relied more on intelligent robotics, retailers employed automation to restock supplies, or where doctors could use advanced telemedicine tools beyond basic video calls. In such a world, there would be no need to put thousands of workers in constant contact with potential infection.
However, special interest groups and various governments have actively tried to limit or even eliminate automation. Out of state government officials have created study commissions on automation, which could very well lead to increased overregulation that will stymie development and implementation – hurting workers and customers alike. Meanwhile, misguided activists have striven to prohibit anyone from enjoying the innovations' benefits.
The main opposition to automation seems to be the fear that it will result in a net decrease of jobs, but studies prove otherwise. According to the World Economic Forum, "75 million jobs may be displaced by a shift in the division of labour between humans and machines, while 133 million new roles may emerge that are more adapted to the new division of labour between humans, machines and algorithms." Thus, technological innovations will likely result in a net positive surge of new jobs. What's more, some current companies with plans to increasingly rely on automated technologies have already earmarked hundreds of millions of dollars to retrain and retain employees whose work may be displaced by automation.
For many years, governments have applied the so-called "precautionary principle" to resist even modest attempts to integrate such technologies into their business models. But COVID-19 has illustrated why we need these innovations more than ever, and the pandemic might prove to be a watershed moment leading to increased development and implementation of automation, as S&P Global suggested.
While some work to imagine hypothetical dangers of new technologies, we should envision how we can apply automation and artificial intelligence to help us face future challenges. Even in times of normalcy, we should welcome technological advancements, not stymie them – especially when they have the potential to protect lives.