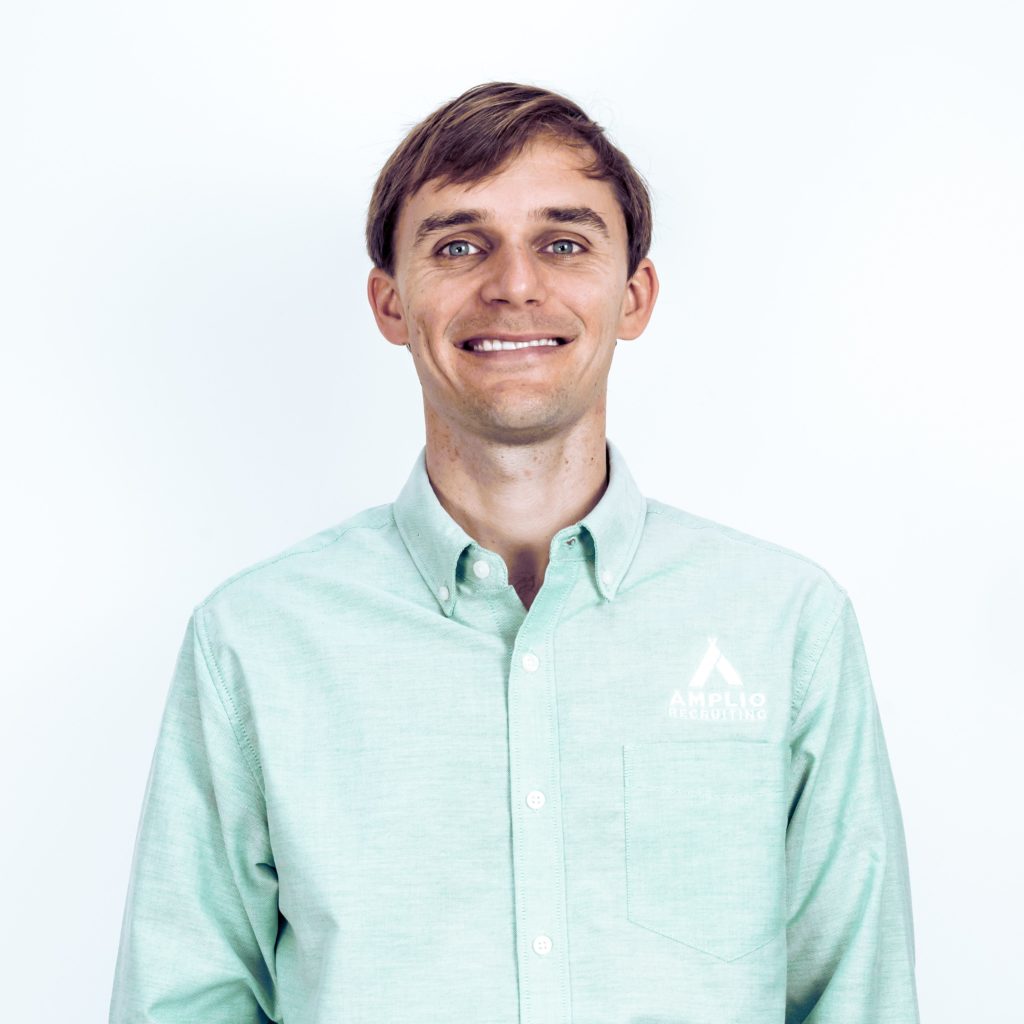 The following article is an opinion piece and reflects the views of only the author and not those of AllOnGeorgia.

By Chris Chancey. Chris is the President and CEO of Amplio Recruiting, a firm in Atlanta that helps place refugees with employers that need workers.
---
Georgia has one of the nation's fastest growing job markets, and the need for well-trained workers in the "Silicon Valley of the South" has never been higher. It might surprise readers, then, that certain industries in our state are lacking in their supply of professionals. The health care and the financial technology industries are prominent examples of those in sore need of skilled employees. In fact, payment processing companies located in Georgia are in charge of more than 60 percent – or over 57 billion – of all U.S. electronic transactions. Nearly 40,000 people in Georgia work for the financial tech industry, and that number is only increasing.
In order to land a job in these fields, one often requires an undergraduate or post-graduate degree. Students from around the world are graduating with these very degrees in our backyard – at Georgia Tech, Emory University, the University of Georgia and many more of the nation's top institutions of higher education. These intelligent students demonstrate a strong work ethic and a desire to assimilate into our communities.
Unfortunately, our broken immigration system is preventing them from filling openings for high-skilled employees, forcing them to go back to their home countries when their petitions for work are denied. This is primarily due to the U.S. Citizenship and Immigration Services' H-1B visa requirements. A recent report byFWD.us and the Orrin G. Hatch Foundation demonstrates the chronic backlog of H-1B applicants and visas. H-1B visas are an employment-based, non-immigrant visa for high-skilled temporary workers. One of the main problems with this visa is that its annual "cap" does not represent the current market's needs because it has not been changed in 25 years. In the United States, there are currently seven million unfilled jobs, and Georgia's economy was projected to increase employment by 200,000 in the last two years alone. However, in 2018, 190,000 H-1B petitions were filed for only 85,000 available visas. If the visa system was reformed, job shortages would be less severe and our economy would be invigorated.
The process and slim opportunities laid out by H-1B are limiting immigrants' drive to start a career and advance their lives, harming Georgia's economy and workforce in the process. A lack of qualified people to fill these jobs could result in integral parts of our economy, such as the health industry, regressing and Georgia's up and coming industries, like the financial technology industry, lagging. A significant decrease in the workforce will also ultimately affect our citizens. Existing deficits in Georgia's medical industry have led to limited care availability and will lead to longer waiting periods at hospitals, higher prices of health care and patients being unable to receive the care that they deserve. Georgia is almost 40 percent below  the national average for medical residencies per 100,000 residents, while 64 counties have no pediatrician, 79 counties have no obstetrician or gynecologist, and nine counties have no doctor at all. Furthermore, businesses would suffer if the financial technology industry slows. Financial technology allows businesses to maintain payment systems and helps to improve customer relations.
The FWD.us and Hatch Foundation report indicates the U.S. is falling behind when it comes to welcoming hardworking immigrants and retaining the skills they have to offer. Other countries have sensible pathways for immigrants who want to obtain a visa to work. In Canada, for example, immigrants can fill out their paperwork online and receive permanent residency status within six months. Our government needs to strengthen this process in the United States and alter the H-1B visa requirements to reflect the nation's current economy.
Many of the high-skilled workers Georgia needs can be found right here in our colleges and universities. Without them, Georgia's economy will not meet its full potential. Whatever we do, we should remember that these immigrants are pursuing educations and careers here in Georgia to not only improve their own lives, but to improve Georgia as a whole.