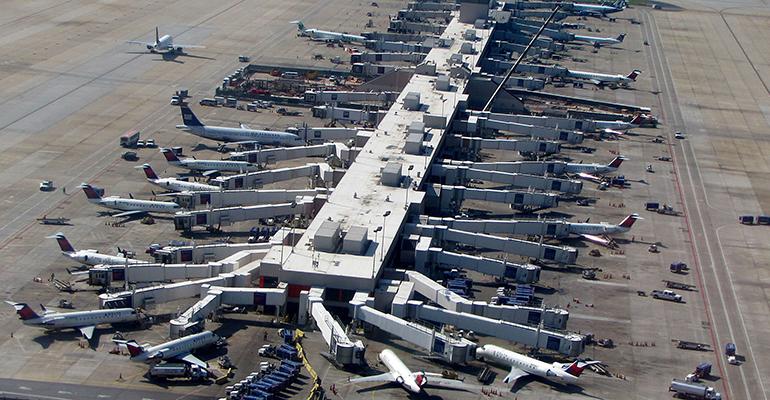 Traveling is tough enough with stressors and delays, but when you're finally home and find out you've got a long Customs line waiting for you, it can be the final straw.
In 2018, the United States saw 79.6 million international travelers. Reports indicate that travelers came from all over the world, including Canada, Mexico, the United Kingdom, and the UAE – and all of them end up in the Customs line. But some airports move travelers through the lines much faster than others, which is why Bayut recently examined airports across the U.S. to see which ones fared the worst.
Since wait times can vary depending on the time of year, day, or week, as well as the international airport at which the traveler has arrived. The company utilized data provided by U.S. Customs and Border Protection regarding airport wait times from 2018 to 2019 to find out which major international airports have the shortest wait times and, thus, might be the best choice when traveling internationally to the U.S.
Among the findings:
Chicago O'Hare topped the list as one of the most efficient airports by processing 485 incoming passengers every 15 minutes; Hartsfield-Jackson managed 401 passengers in the same time
Hartsfield-Jackson processes more than 5 million international passengers a year, with an average customs wait time of 16 minutes
If you want to beat the crowds, the best time to arrive at Hartsfield-Jackson is between 2-3 a.m when the average wait time to clear customs is 2 minutes
The worst time to arrive at Hartsfield-Jackson is between 6- 7 a.m. when customs wait time is over 21 minutes
A handful of airports overseas do offer travelers preclearance for U.S. customs, allowing them to bypass this step once they have landed.
You can see the full report from Bayut here.