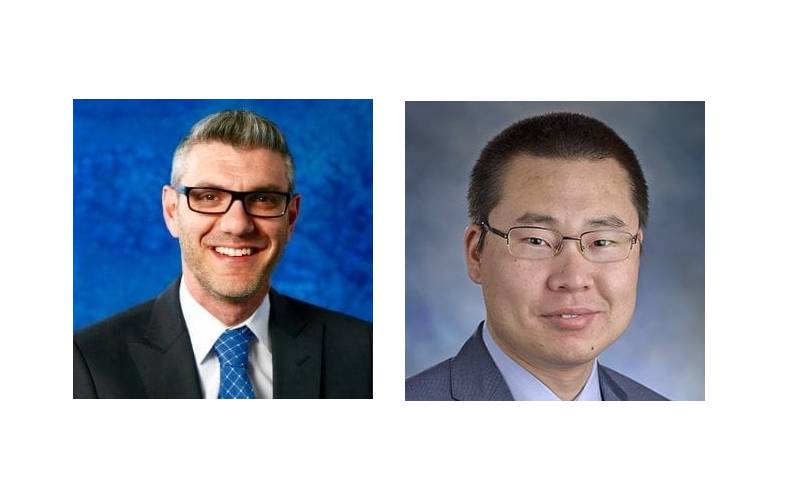 A year-long study funded by the National Science Foundation will allow researchers in Georgia State University's Evidence-Based Cybersecurity Research Group (EBCS) to examine threats related to the sale of critical COVID-19 supplies via darknet markets.
The researchers will monitor these markets and use the information to alert and educate darknet users to the hazards they present.
"Rising COVID-19 cases and the on-and-off scarcity of commodities like surgical masks, hand sanitizers and prescription drugs continue to send many people to the darknet in search of these products," said Yubao Wu, the study's principal investigator. "However, the quality, reliability and efficacy of products purchased through this underground marketplace may be a life-or-death decision."
Wu's team includes Georgia State faculty members Robert Harrison and EBCS director David Maimon, along with a team of graduate students practiced in gathering information from the dark web. They'll design web crawlers to weekly scrape the content of more than 30 encrypted darknet markets and hundreds of Telegram channels, which send public information to subscribers via mobile devices.
They'll monitor the volumes of darknet purchases of critical coronavirus-related supplies before and after they post alerts and education tutorials over various darknet forums and channels related to the hazards of using defective medical equipment.
"The COVID-19 crisis provides a unique opportunity to watch the underground economy adjust to a pandemic or catastrophe," Wu said. "Documenting this adjustment will provide empirical data both about the way the market responds to a catastrophe and the effectiveness of educational approaches in remediating that response."
He and his colleagues also believe that by mitigating the social, financial and societal damage from darknet markets, the study will support efforts to prevent the spread of COVID-19.
"Ideally, our results will assist in the development of future policies and laws related to these markets," said Maimon. "We also believe they will inform improved decision-making during future natural or man-made disasters."
The Evidence-Based Cybersecurity Research Group is housed in Georgia State's Andrew Young School of Policy Studies.