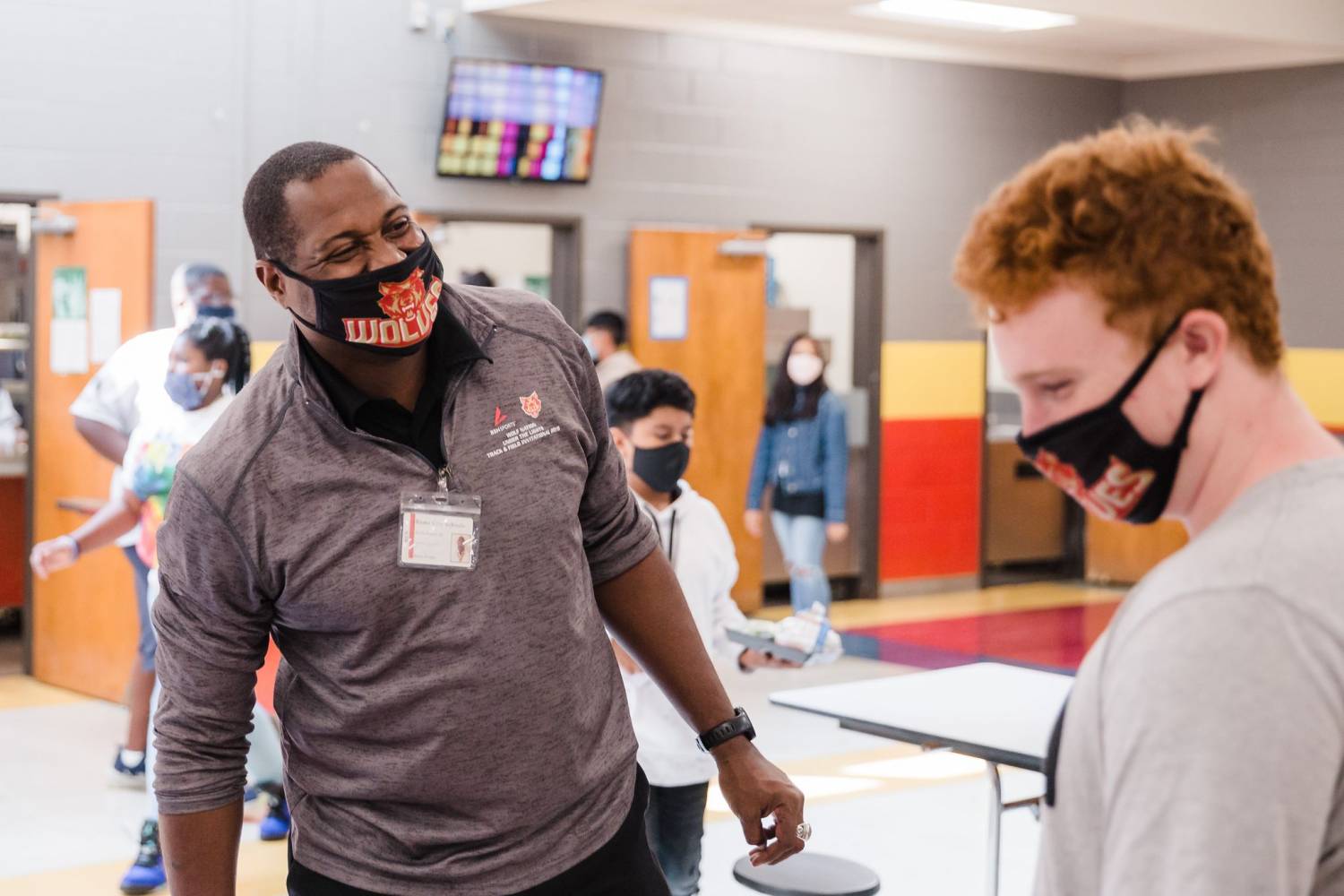 Rome City Schools is home to many students, teachers, faculty and staff who are bursting with Pack Pride, and it's not a rare occurrence to see many Rome alumni returning to their roots to continue on the legacies they helped to create.
Here at Rome City Schools, we pride ourselves in returning full circle to where it all began, and Rome Middle School Behavioral Specialist, Alvin Powell, is no exception.
Powell ran a probation office for 16 years before returning to RMS three years ago when he accepted a position as Behavioral Specialist at Rome Middle School. From the enthusiastic interactions with students, to the playful banter with other colleagues, it is easy to see the passion that fuels his desire for what he does.
Powell has come full circle by returning to Rome Middle School as an educator. He is a former Wolf who loves to let the pride for his pack show.
"I attended Rome Middle School the first year it was open," smiled Powell when reminiscing on his past years as a Wolf. "To to be back here as an educator is really special to me. Rome Middle School is my home."
Not only is he proud of his past, but Powell is also proud of the great things RMS is striving to help their students accomplish each and every day.
"Perhaps my favorite thing about Rome Middle School is that it is very family oriented," explained Powell. "We have students, faculty and staff who are from all different walks of life, but yet we are one big family. And that is so special."
Rome City Schools is proud to have Powell as part of our Pack!
Article and pictures courtesy of Rome City Schools.